Make your fundraising mobile with Text-to-Give
Simple to donate on any smartphone!
Perfect for on-the-spot donation drives, church services, fundraising events, and conferences!
Integrate seamlessly with your Donorbox account!
Select a custom keyword for your fundraising campaign!
Share an easy-to-remember shortcode with donors.
Use Text to Give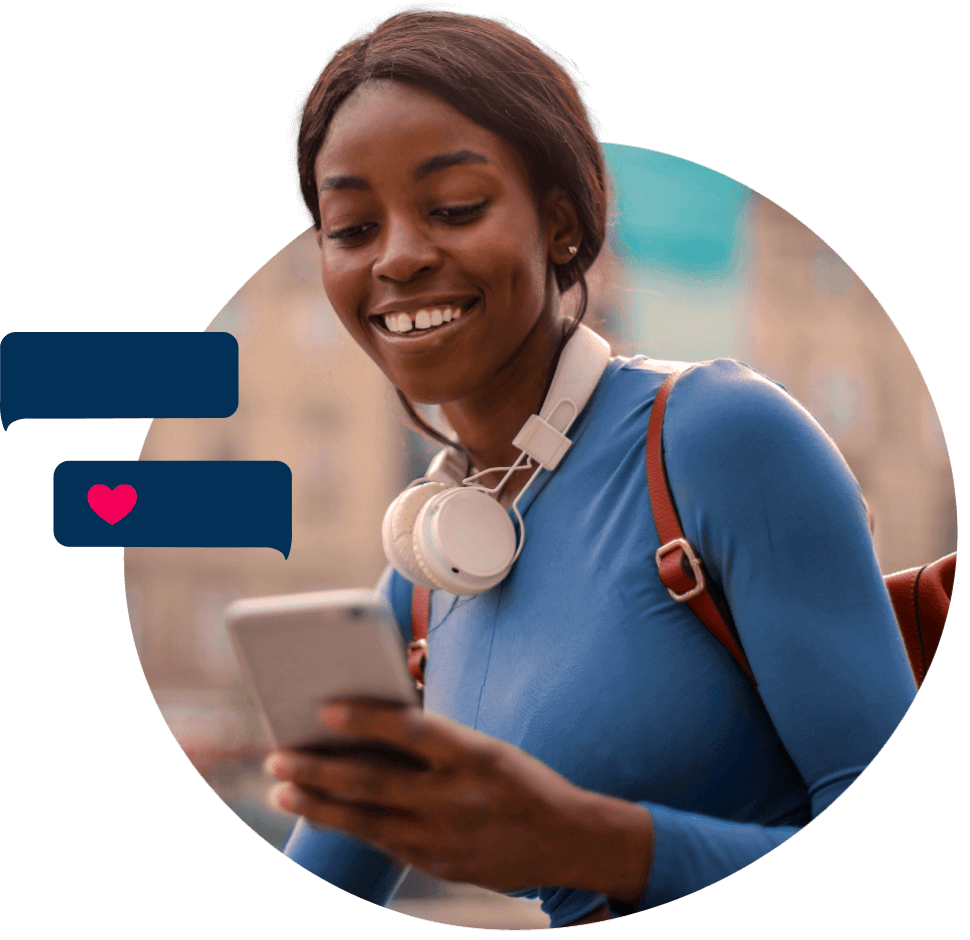 Why do Nonprofits Love Text to Give?
Easy!
One 60-second initial setup and your donors are ready to give to your cause over and over again with just one text.
Fast!
Put the power of speedy giving in the hands of your donors. Let them make donations by text on the spot.
Flexible!
Don't wait for donors to give by check or cash. With Donorbox they can donate with any iPhone, Android, or Windows phone.
What is Text to Give?
Text to Give is a fundraising method that empowers donors to give to organizations via their smartphones. Using their phones' texting application, supporters can donate to their favorite nonprofits.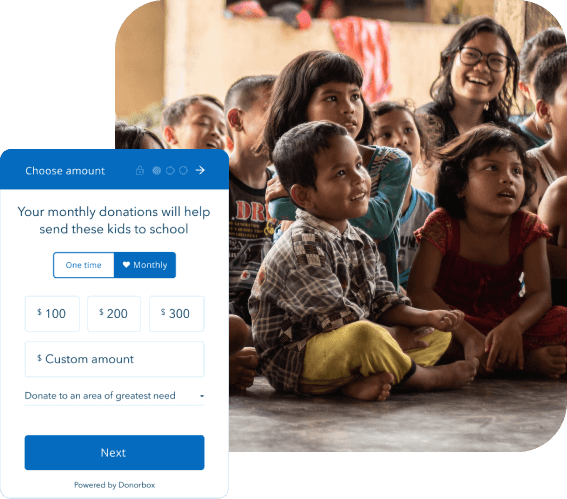 How does Text to Give work?
Step 1

You create a Donorbox campaign for your
fundraising project and enable text-to-give.

Step 2

Your donor sends a text with your campaign ID to the toll-free number
1-(855)-575-7888 or your custom keyword to shortcode 801801.

Step 3

Donorbox replies to your donor with a text message
that contains a link to your campaign page.

Step 4

Your donor clicks the link on their smartphone, fills out the
donation form, and completes their donation. That's it!
And subsequent donations are even easier. They can be done instantly
using repeat donation — no forms or websites are required. More below!
Create your campaign's Custom Keyword
Use your own Custom Keyword for collecting donations — a unique and catchy word that represents your cause, campaign, and branding!
Your donors can give easily by texting your custom keyword to the toll-free number or the short code 801801.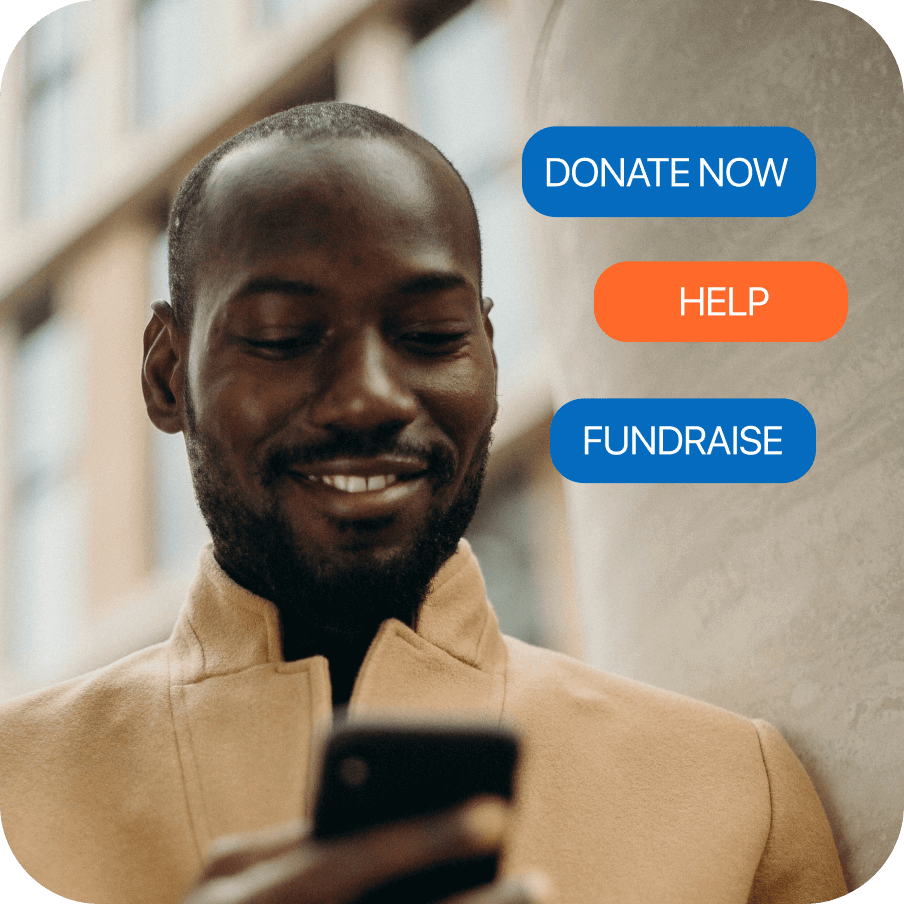 Use a hasslefree Short Code number 801801
You can upgrade to the Short Code plan for $50 per month.
With our new Short Code plan, your donors can easily give by sending a text message with your campaign keyword to 801801! You can raise more donations for your US-based organization with this easy-to-remember shortcode.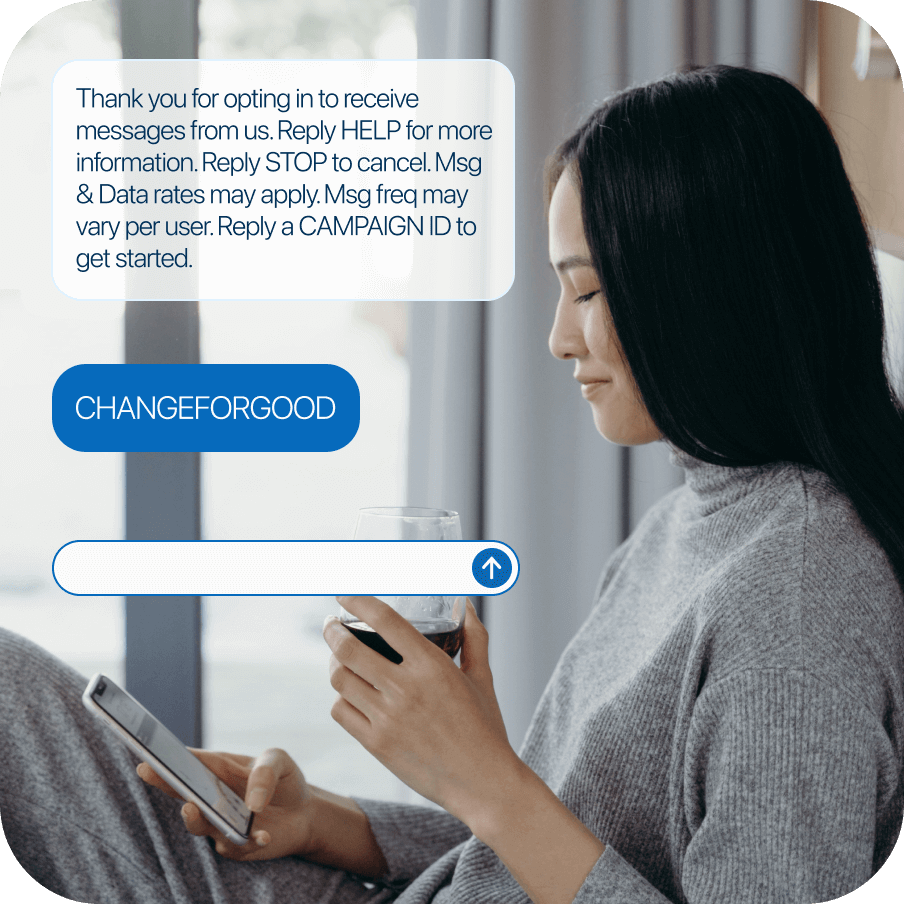 Raise more donations with Repeat Donation
Repeat donation allows donors to give again without filling out the donation form or opening any web pages. This is a super-easy way for your donors to continue giving at your regular fundraising events, Sunday church services, and other recurring gatherings!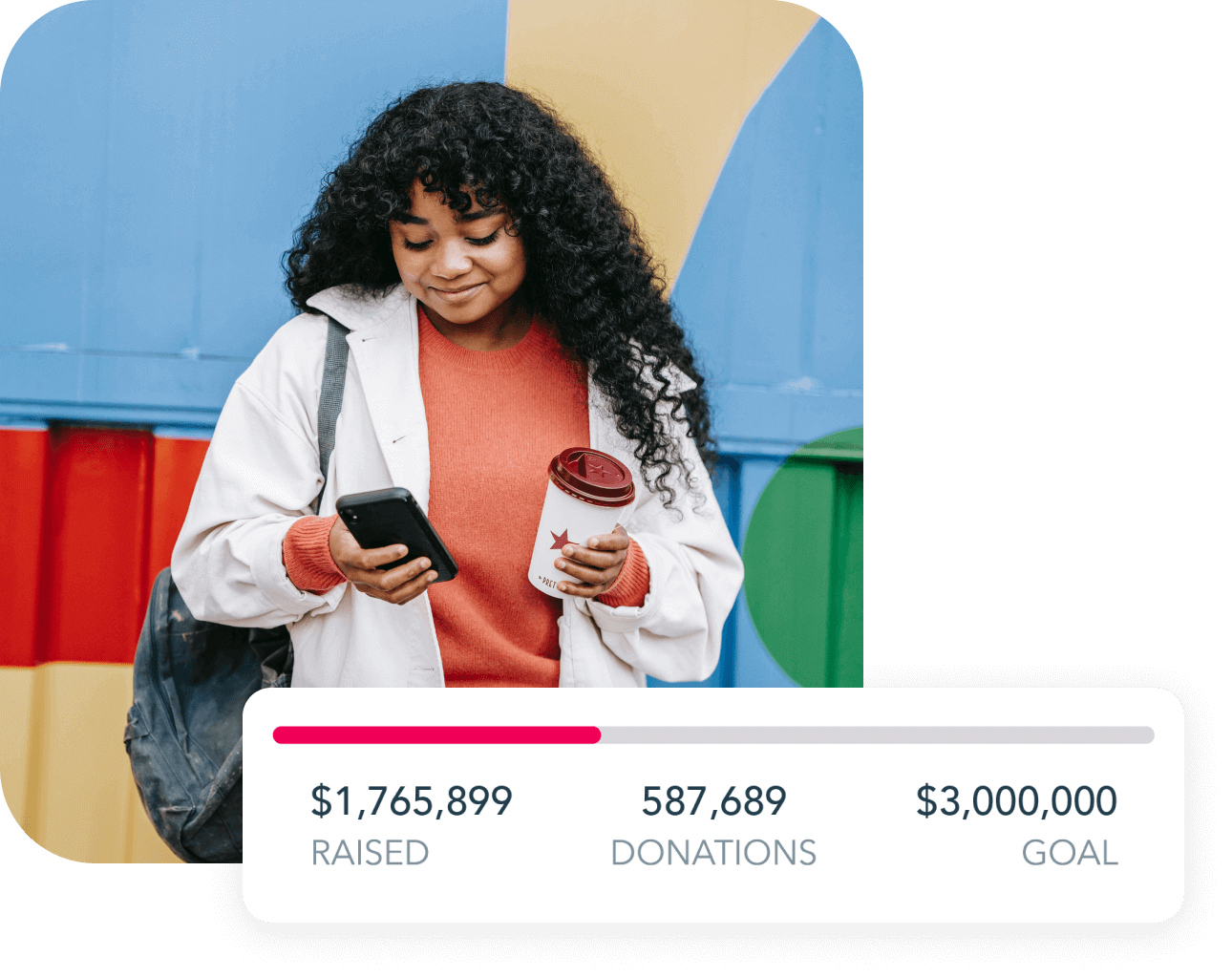 FAQs
How are others using our Text to Give platform?

The ways to incorporate a Text to Donate strategy are as infinite as your imagination! Here are just a few ways Donorbox customers leverage Text to Give:

Church Offerings
Concert Fundraisers
Conference Donations
Outdoor Event Fundraising
Letter, Email, and Text Fun
My organization is based outside the US – can I use Text to Give?

Donorbox's Text to Give is based in the United States and Canada. Any supporters or donors based in the U.S. or Canada can use the Donorbox Text to Give feature. Our shortcode works in the US and the toll-free standard telephone number works in either the US or Canada. If a supporter is texting from outside the US, they could be susceptible to additional carrier charges. For your organization, there is no difference between a donation made from the US, Canada or another nation.
This Integration Requires
A Donorbox account

½ hour of setup

Vision and Enthusiasm!

It's just that simple.
Resources to Create a Text to Give Campaign