"Whoever builds a Mosque for Allah as small as a bird's nest, Allah will build for him a house in Paradise." — Prophet Muhammad (PBUH)
روى ابن ماجه عَنْ جَابِرِ بْنِ عَبْدِ اللَّه رَضِيَ اللَّهُ عَنْهُما أَنَّ رَسُولَ اللَّهِ صَلَّى اللَّهُ عَلَيْهِ وَسَلَّمَ قَالَ : مَنْ بَنَى مَسْجِدًا لِلَّهِ كَمَفْحَصِ قَطَاةٍ ، أوْ أَصْغَرَ ، بَنَى اللَّهُ لَهُ بَيْتًا فِي الْجَنَّةِ
Dear Brothers & Sisters
Assalamu Alaikum,
We are short $136K to complete phase 2 of the construction and open the Mosque for prayers.

This means your generous donation and contribution towards this masjid has significant impact and worth the sacrifice.

Any donation amount is progress towards achieving our goal.
Please DONATE generously and spread the word.

May Allah Bless & Reward you
Palos Park Mosque Address:
12300 S 80th Ave, Palos Park, IL 60464

Note : Please CLICK HERE if your donation from the ZAKAT
---
| | | | |
| --- | --- | --- | --- |
| Phase 2 | | | |
| Item | Total Estimate | Paid | Balance |
| Engineers & Licenses, Permits | $39,480 | $39,480 | $0 |
| Carpentry Work(Demolition,dry walls,Paint,...etc) | $155,000 | $155,000 | $0 |
| Carpet | $25,000 | $25000 | $0 |
| Concrete | $22,500 | $22,500 | $0 |
| Electrical | $31,000 | $8,600 | $22,400 |
| Fire Alarm | $12,870 | $0 | $12,870 |
| Fundraising fees | $24,994 | $24,994 | $0 |
| HVAC upgrade | $46,009 | $33,609 | $12,400 |
| Insurance | $8,644 | $8,644 | $0 |
| IT & Camera system | $22,735 | $0 | $22,735 |
| Plumbing | $45,000 | $19,900 | $25,100 |
| Sound System | $18,870 | $8,870 | $10,000 |
| Sprinkler System | $36,400 | $18,750 | $17,650 |
| Utilities | $17,190 | $17,190 | $0 |
| Waste service | $8,380 | $8,380 | $0 |
| Windows & Glass | $33,400 | $20,400 | $13,000 |
| MISC | | | |
| | $537,472 | $361,317 | $136,155 |
| Total | Amount | Paid | Balance |
Facts:
• Property located at 12300 S. 80th Ave, Palos Park.
• Property size is 4.5 acres.
• Property contains a 16,000 Sq Foot building.
The property was purchased with the price of $1.39M, paid with a
a donations & loan from community members. Additional renovation will be
needed to make the building suitable for our needs(see the table).

The property will provide for the following facilities:
• Prayer Hall.
• Multipurpose hall for youth activities and conferences.
• Classrooms.
Offices and meeting rooms.

After the blessings of Allah, it is your continued generosity that will pave the way for this project, to become an integral part of our community and help meet its needs, Insha' Allah.
All your donations are tax exempt.
Tax ID: 26-2503530.
Make your checks payable to The MAS Chicago.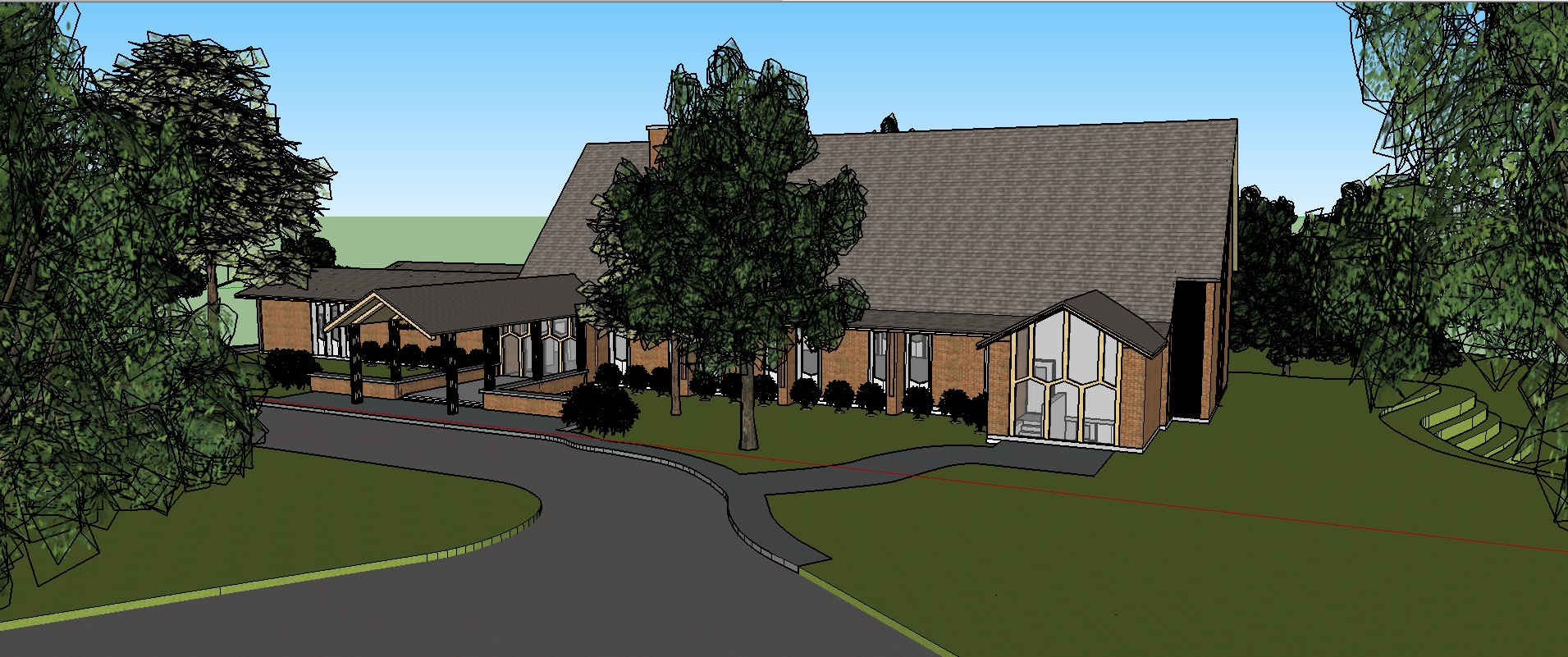 Phase 1: Purchase the Mosque
| | | | |
| --- | --- | --- | --- |
| Amount | Paid by donations | Paid by Loan | Balance |
| $1,390,000 | $620,000 | $770,000 | 770K (3 years loan) |
Phase 3: Parking lot development
Amount : TBD