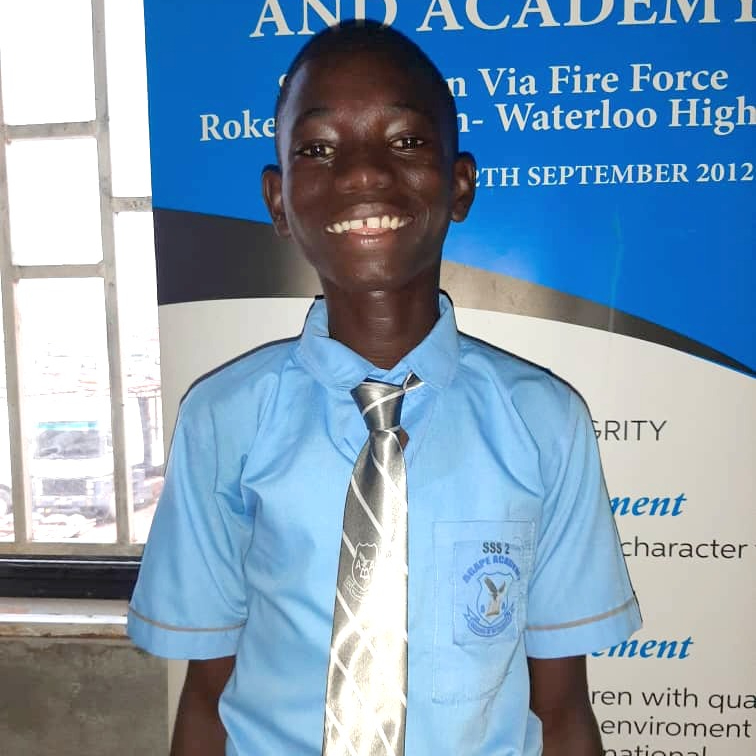 Lahai is a student at Agape Elementary in Sierra Leonne.
ABOUT
Grade- 12
Gender- Male
Favorite Subject- Government
Wants to Be- A Lawyer
Hobbies- Reading and studying
Lahai is the second of five children. His parents are very low-income earners who are finding it difficult to care for his schooling. He is a hard-working person and hoping to become a Lawyer. He is friendly and always cheerful.
WHERE YOUR DONATION GOES
Tuition & Fees
Uniforms
Books
International Transfer Fee
---
2021- Receipt of Payment