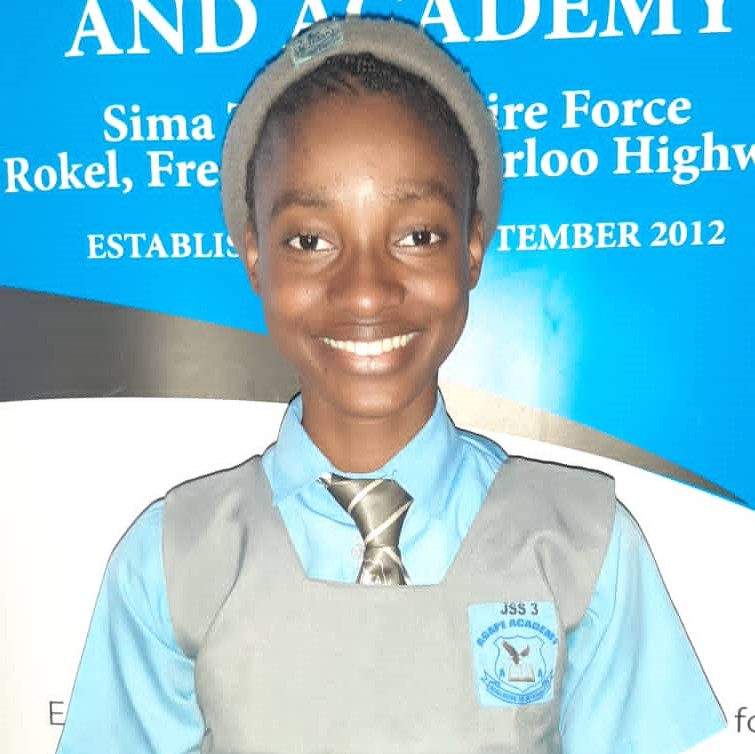 Israella is a student at Agape Elementary in Sierra Leonne.
ABOUT
Grade- 10
Gender- Female
Favorite Subject- Business
Wants to Be- An Entrepreneur
Hobbies- Reading and Studying
Israella is the only daughter to her parents. Her mother who was a Kindergarten teacher at Agape school passed away in 2020 and the father who is a pastor is finding it difficult to care for her schooling. She is a quiet and smart student aiming to become an Entrepreneur. She is friendly and always cheerful.
WHERE YOUR DONATION GOES
Tuition & Fees
Uniforms
Books
International Transfer Fee
---
2021- Receipt of Payment