We Need Your Help🙋:
With our product ready to launch, please consider donating to cover the cost of:
☐Getting the minimum order of The Natural Nipple place
☐ Moving our moulds to the U.S.
☐Building the patent pending medical transport device that will be used to for safer remote sampling and treatments for COVID-19!
By following these steps 💵
✅Pledge. Even just $5 helps
✅Share away: Spread the word of our campaign with your family, friends, and anyone else you feel is interested in supporting our mission
✅Fill out + share our Latch Match™ survey if you're pregnant or breastfeeding
*For women in your 3rd trimester:This helps us build a seamless breast + bottle feeding journey with your baby AND you'll be helping out future moms pick the best Natural Nipple shape for them.

How we're different🍼: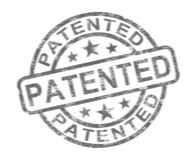 We 3D scanned women's breasts to create the only patented product personalizing nipple geometry and flow rate
🔑 This is key to breaking the #1 barrier to breastfeeding in order to:
🤱Prolong skin to skin contact+ bonding
🦠Establish a healthy microbiome1
💪Enhance lifelong immune + neurological development
Our feeding solution made it to prototype testing, but the pandemic has put our nipple development on pause. We always wanted to support your breastfeeding journey with bio-feedback, so we decided to bring our services to the frontline to help you make super babies2.
1microbiome 🦠
[ mai-kruh-bai-owm]
noun, plural mi·cro·bi·ota.
a [modifiable] army of 100 trillion microbial cells that we depend on a to stay alive: influencing the way we eat, think, and function.
2superbaby 👶🏻
[ soo-per-bey-bee ]
noun, plural su·per·ba·bies.
an infant whose immunity, physical and mental development is stimulated and accelerated using proven methods backed by research.


To learn more about us, or book a consultation for tele-health services + immuno-biome analysis, you can visit our website