Support Youth Arts Now and in the Future!
Have you visited Paso Robles Youth Arts Center (Youth Arts) or been an audience member at a
performance this year? If so, you know that the Youth Arts is an important community resource, not just an after-school drop-off. It is an experience, a beloved home for the arts, and most importantly, a creative outlet for young artists and performers from across San Luis Obispo County and even beyond! The Youth Arts welcomes nearly 400 students, quarterly, from all neighborhoods and walks of life, to their choice of 50 FREE, Visual & Performing Arts Classes per week. Classes include Art, Dance, Music, Theater, and Creative Enrichment at all levels, for ages 5-18 years old.
Your gift today will change lives! Please help us serve these deserving youth. Together, we can ensure that classes are available to all students who wish to enroll, and that finances are not a barrier to finding one's voice.
Thank you for giving Today!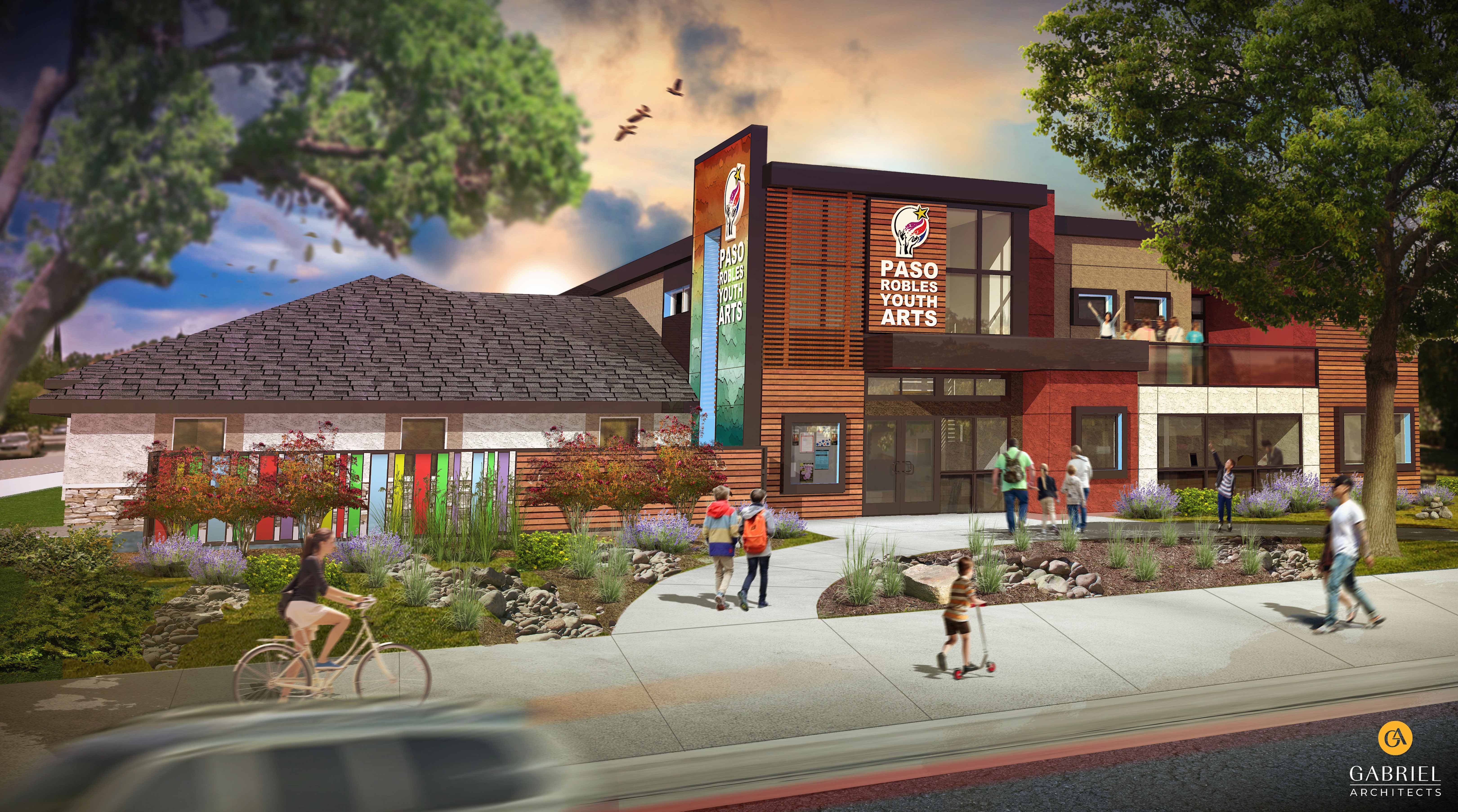 Paso Robles Youth Arts Center is Expanding!
We are thrilled to announce the future of the Youth Arts in San Luis Obispo County with a cutting-edge new wing. In 2018, the Youth Arts acquired the property adjacent to the current 10,000 sq. ft. Center with the goal of serving more local youth through arts enrichment. The new wing is slated to add another 7000 sq. ft., making the Youth Arts one of the largest, free arts campuses in the State.
Learn More & Get Involved
pryoutharts.org/our-expansion-project
Choose amount
Information
Payment






