Nous avons besoin de soutiens, merci du fond du coeur - We truly need support, thank you from the heart
Comme chaque année, l'unique appel que je fais, votre aide est juste essentielle ...
Il y a beaucoup de choses que nous essayons au quotidien tant éducatif que matériel pour les enfants, famille, animaux … maintenant Noël pour les familles pauvres et cette année, les enfants, les animaux que l'on secours ... j'espère lancer un centre dédié à l'éducation et au soutien émotionnel, une initiative pour faire appel à l'intelligence collective au service de l'humanitaire pour apporter une aide concrète à tant de gens qui en ont besoin. Je me débrouille pour faire des choses qui ont un impact et ne coûtent pas trop mais je suis dépassé, si vous avez l'occasion d'aider simplement merci du fond du coeur. Même une toute petite donation mensuelle peut faire une différence ! ❤️
Si je dois être honnête, je n'ai que 5 donateurs mensuels … je n'ai pas l'énergie ni le temps en général pour aller chercher des dons alors je me débrouille mais si vous voulez aider aussi à ce niveau là, réseaux, compétences, organiser quelque chose, un grand merci.
Si vous n'avez pas beaucoup de moyens, s'il vous plaît: ne donnez pas d'argent et contactez moi directement, je sais que vous voulez aider mais je peux peut-être trouver des moyens en fonction de vos compétences pour que vous apportiez autre chose que de l'argent, on ne peut pas aider si on ne s'aide pas soi même.
Quoi qu'il en soit merci merci merci <3 https://www.wearesuperheroesaleppo.com/
Like every year, the only call I make, your help is just essential. There are many things that we try on a daily basis both educational and material for children, family, animals… now Christmas for poor families, kids, rescuing animals ... and this year I hope to launch a center dedicated to education and emotional support, an initiative for call on collective intelligence at the service of humanitarian aid to provide concrete help to so many people who need it.
I do manage to do things that have an impact and don't cost too much but I'm overwhelmed, if you have the chance to help just thank you from the bottom of my heart. Even a tiny monthly donation can make a difference! ❤️ If I have to be honest, I only have 5 monthly donors… I don't have the energy or the time in general to collect donations so I manage to manage but if you also want to help at this level, networks, skills, organize something, many thanks.
If you don't have a lot of money, please don't donate money and contact me directly, I know you want to help but maybe I can find ways according to your skills for you bring something other than money, you can't help if you don't help yourself.
Thank you <3 https://www.wearesuperheroesaleppo.com/
RIB: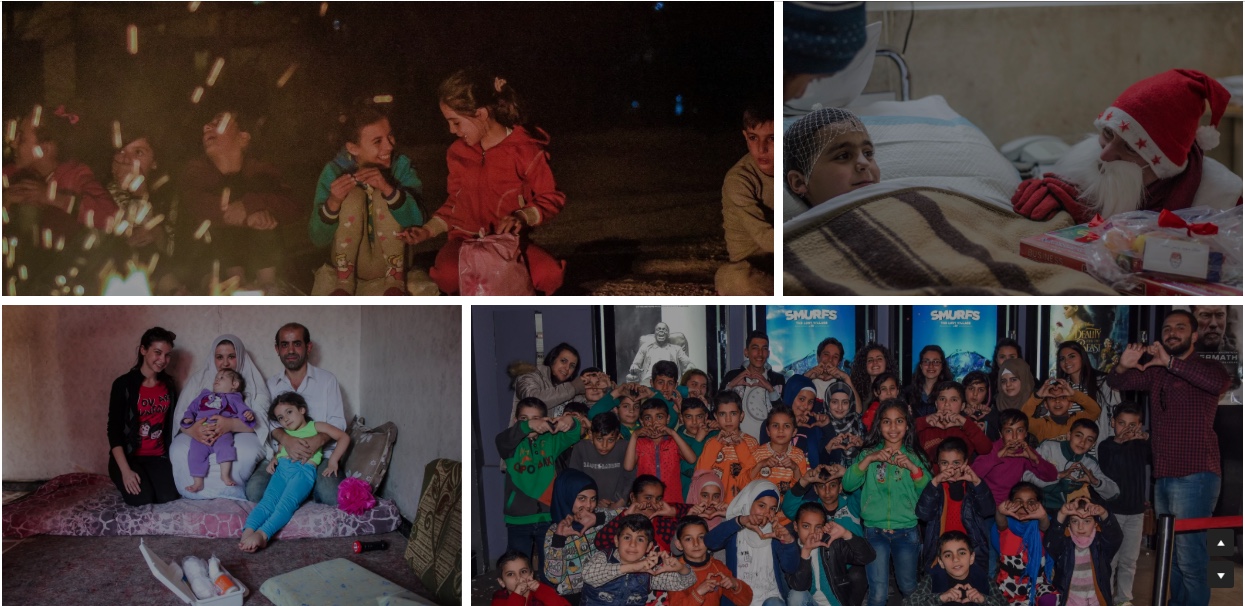 Choose amount
Information
Payment






