One Prophet Community: Ramadan 1442 Fundraiser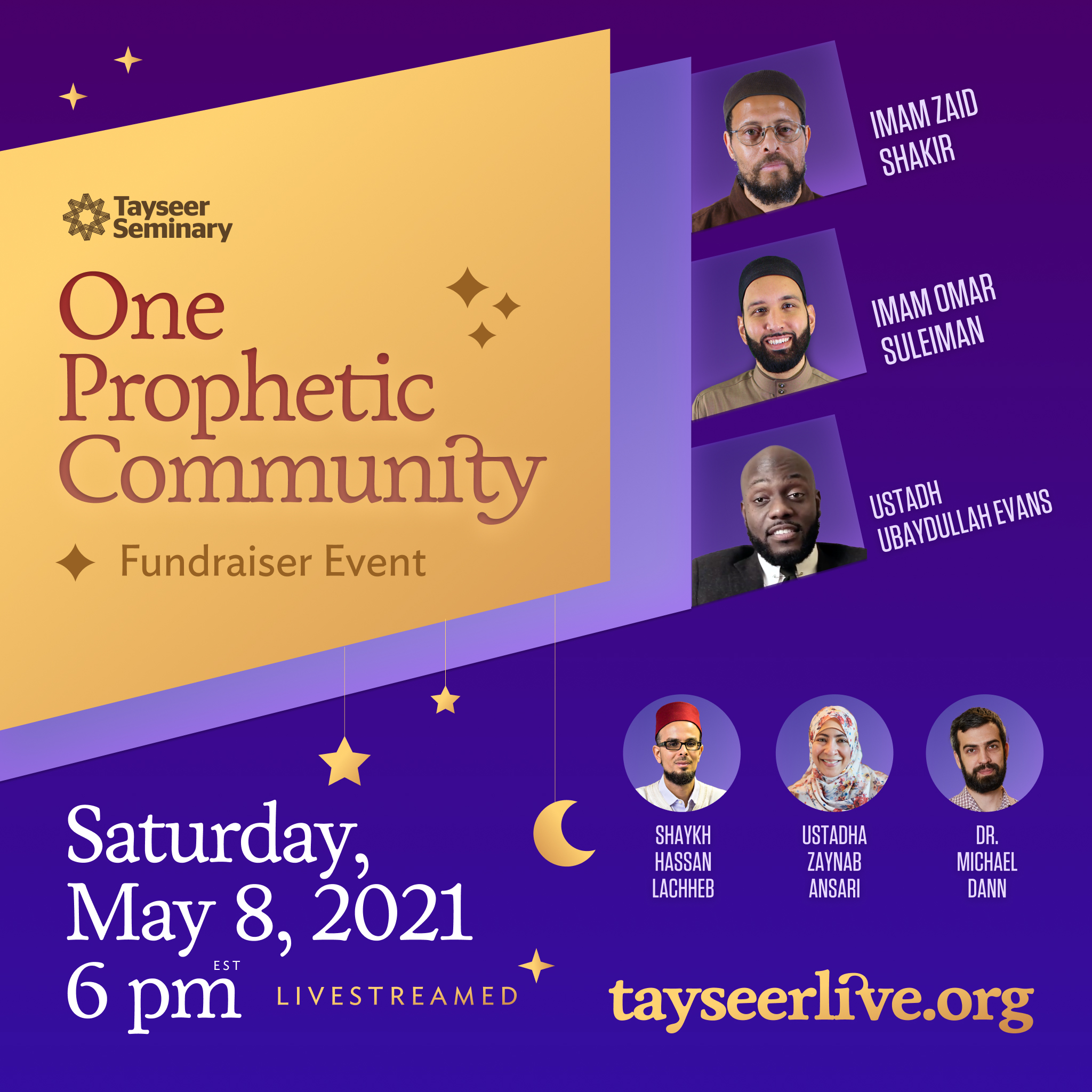 Tayseer Seminary is raising funds on the 27th night of Ramadan (this Saturday, May 8) at 6 pm EST at tayseerlive.org. Give generously!
Alhamdulillah, despite facing a global pandemic, we are grateful to have been able to run our seminary full-time and to graduate a class of 10 talented and remarkable individuals this year. What's more, we are excited to expand our program with two new offerings: the One-Year Arabic Intensive, and the Pilot 2nd Year program. We need the support of our generous donors now more than ever to continue to grow and offer a much-needed prophetic perspective on Islam in this tumultuous world.🌍
Please plan to join us and invest in the building a Prophetic Community, one student at a time inshaAllah. Jazakum Allah khairan, and may Allah ta'ala increase you and reward you and those you love with the absolute best in this life and the next. Ameen.
Choose amount
Information
Payment






