Tacombi Community Kitchen
WE HAVE NOW DONATED OVER 180,000 MEALS!
The Tacombi Community Kitchen prepares & distributes wholesome Mexican meals to people who need them. Initiated as a food relief program during the COVID-19 outbreak in NYC, the TCK has committed to grow this non-profit initiative and fight food insecurity for the long term.
14% of people in New York City don't know where their next meal is going to come from. They are food insecure and the trend is getting worse. As of June 2020 New York City has experienced a 30% average increase in soup kitchen and food pantry demand due to the COVID-19 outbreak.
With over 3,500 meals being distributed every week, our beneficiaries include Hispanic community and immigrants who represent large percentage of the hospitality labor force. About 75% of TCK families we serve live on annual household income of less than $23,000 with an average of 5 family members.
Some of the community organizations we are working with:
LSA // East Harlem
Mercy Center // The Bronx
MASA // The Bronx
Mixteca Organization // Brooklyn
Lutheran Church of the Good Shepherd // Brooklyn
Good Eats Organization // Harlem & Brooklyn
Voces Latinas // Queens
NICE // Queens
Mott Haven Community Fridge // The Bronx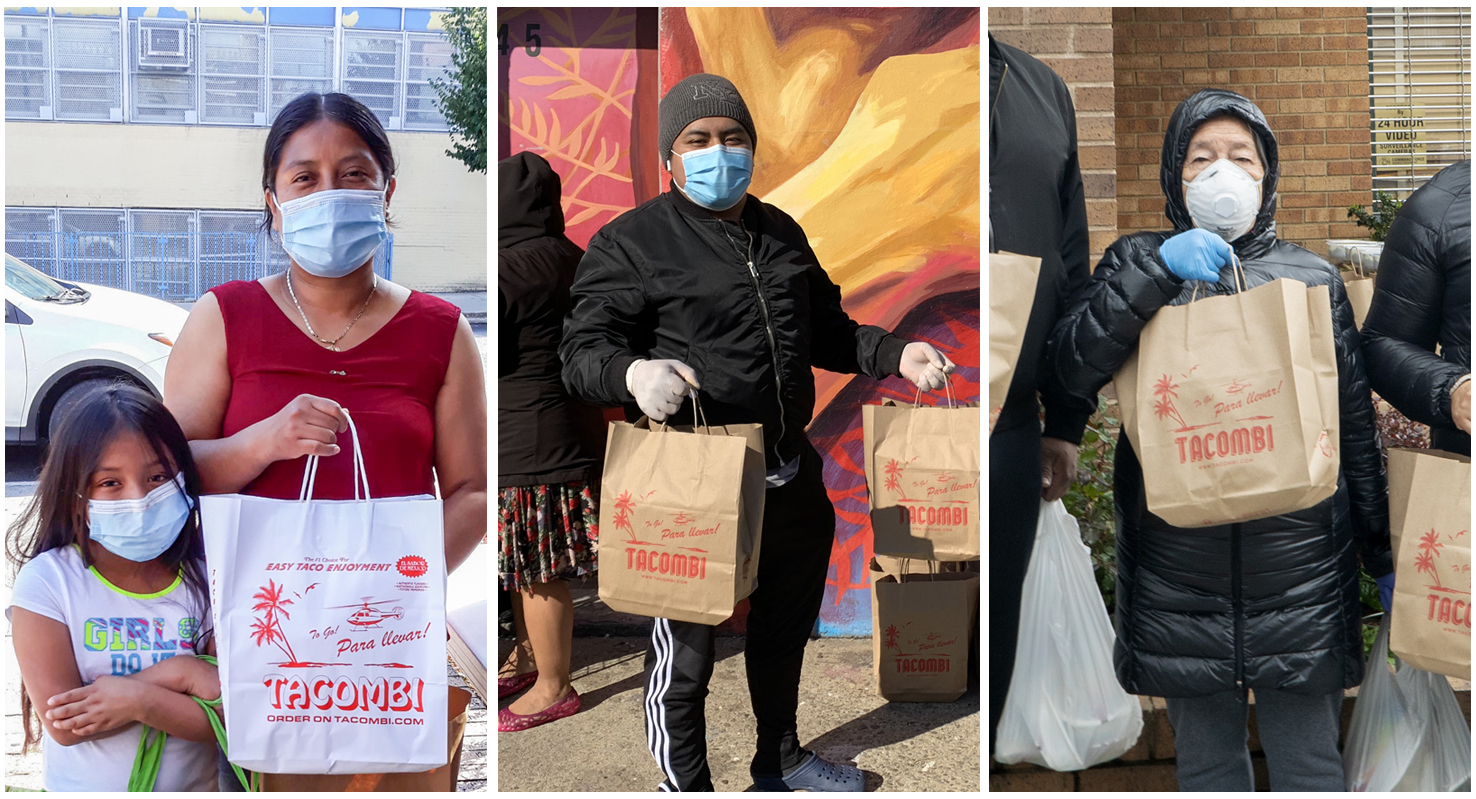 The Tacombi Foundation is a certified 501(c)3 charitable organization founded in 2018. Your donation is tax-deductible within the guidelines of U.S. Law.
Thank you for your consideration & support.
Help Spread the Word!
Choose amount
Information
Payment






