Help the St. Paul's Foundation Fight for LGBT rights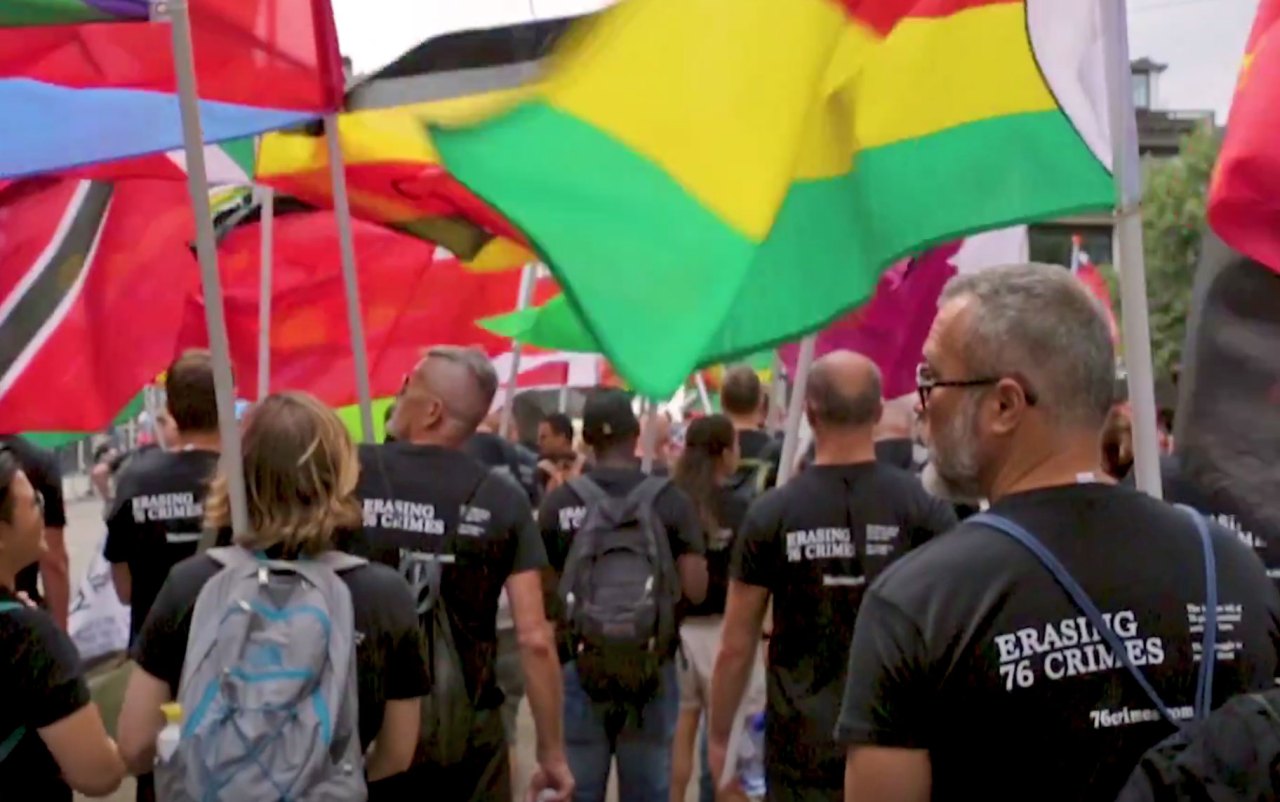 During Amsterdam Pride 2018, marchers in Erasing 76 Crimes t-shirts carried the flags of repressive nations to pressure them to repeal their anti-LGBT laws.
The St. Paul's Foundation supports advocacy journalism in the struggle for justice for LGBT people, especially in countries where homosexuality is illegal.
The foundation's current work includes these three big projects and more:
The African Human Rights Media Network. A newly launched cooperative effort that shares stories about the struggle for the human rights of minority groups in Africa, especially sexual minorities. (See the network's website, its RightsAfrica media hub, and its Facebook page.)
The Not Alone / Pas Seul Project. Journalism that not only shines a spotlight on human rights violations but also allows readers to provide direct help to specific victims of homophobia. The pilot program delivered food to three prisoners who were convicted of homosexuality in Yaoundé, Cameroon. The project will soon expand beyond Yaoundé. (See "Blog readers again help feed 3 gay inmates.")
The Caribbean Human Rights Media Network. A proposal currently under consideration by several of the Caribbean's most influential LGBT rights activists.
The foundation also supports human rights journalism in Nigeria, Cameroon, Uganda, Jamaica and elsewhere through the English-language blog Erasing 76 Crimes, the French-language blog 76 Crimes en français, and its partner NoStringsNG web site in Nigeria.
Choose amount
Information
Payment






