❤️ Support the mission of Out Our Front Door ❤️
As a mostly volunteer run nonprofit organization, Out Our Front Door's mission welcomes you to join us on our immersive, inclusive, and educational bike camping adventures. We aim to deepen your reverence for the region by exploring local trails while learning about the culture, history, and habitats native to the beautiful Lake Michigan area and beyond.
Established in 2015, we now have many different resources, events, and six different programs we offer the public.
Adult Bike Camping Trips
We lead bike camping tours t to the surrounding state, county, and national parks. We bike, have fun, and along the way we break and talk about the nature and history of the region. With trips for the beginner to the seasoned-pro, we like hanging out and showing people a good time.
Family Bike Camping Trips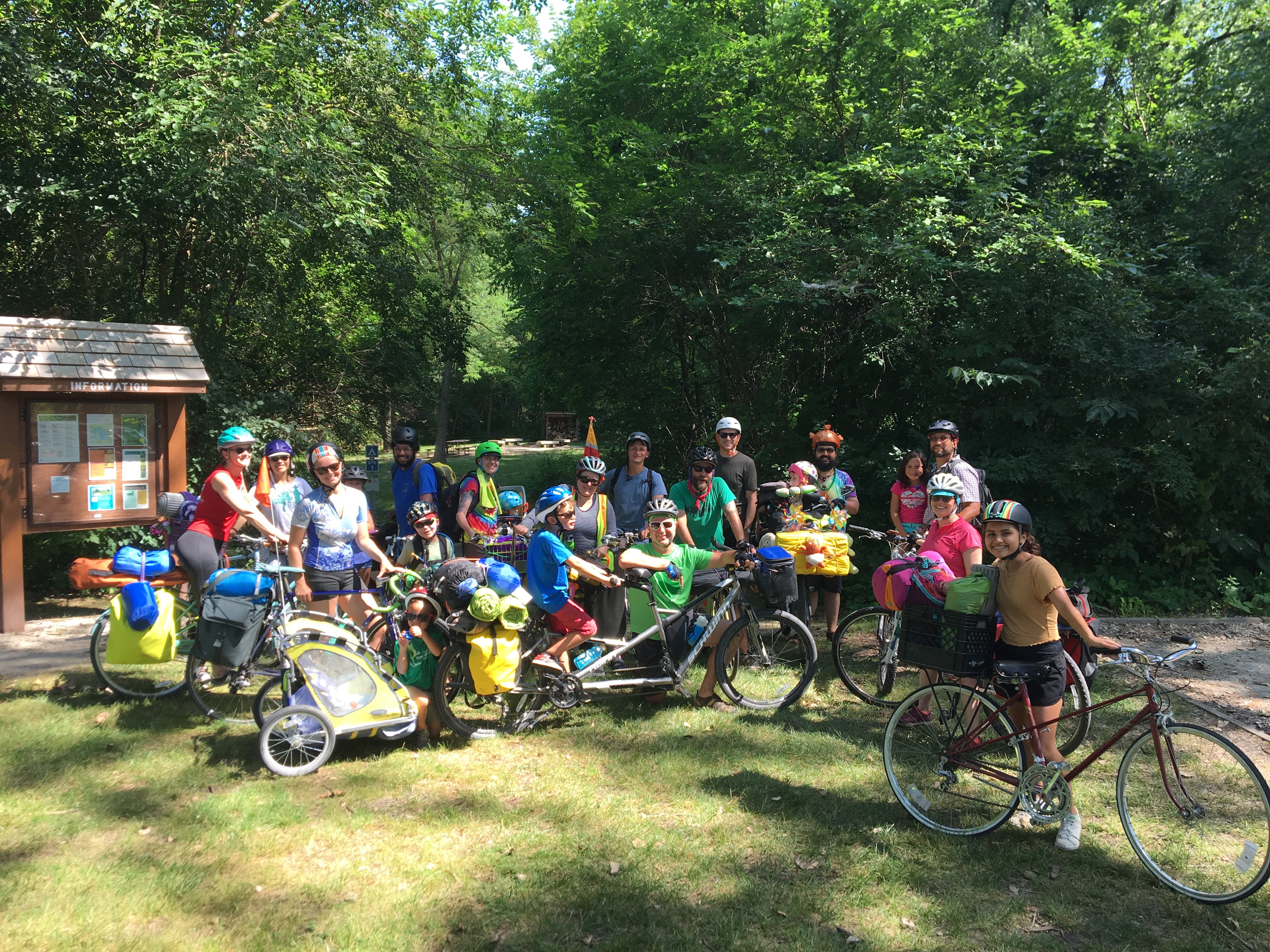 The Family Adventure Program are for parents and children. It's a great way for your family to experience a weekend camping adventure right from your own front door. Kids get to make new friends, explore, and learn. We also make these trips accessible for all families including those brand new to bike camping.
Adaptive Program
This programs is for families who have a family member with a disability or adaptive need. Out Our Front Door provides the families with special bikes and extra support so they can participate in bike adventures together as a family.
Youth Program
This program partners with various youth organizations and non-profits in Chicago to lead educational day rides, rides to do environmental service as well as bike camping trips.

Where the Wild Things Grow
These are short, easy paced rides to do environmental service in native habitats in partnership with local conservation groups.
Day Rides
Longer rides that explore local nature and history in and around Chicago, these rides help folks build the confidence to go on longer bike adventures.
Choose amount
Information
Payment






