Sumbawanga Dormitory Construction
Watch this 3-minute video to see the old dorm and new dorm.
Best laid plans. Sister Afra has a desperate need to build a student dorm across the road, adjacent to the school buildings. This is a requirement by the government. So the plan for the convent is scrubbed for now.
In her typical determined, visionary manner, Afra has assessed the challenge and laid the groundwork for the solution. She's had an architect draw up plans for a simple but serviceable dorm, knowing that this must happen now. She then made her case to the FOI board.
Once the new dorm is built, the space formerly occupied by the students will be upgraded and converted to expand living space for Sisters who've also been crammed into inadequate quarters.
Few foundations offer funds to build dorms, so FOI promised the insistent Sister Afra that we would overturn every stone looking for donations. In the meantime, she's set the Sumbawanga brick makers to work, piling up what will be the walls of this new building. She believes. Now we need to make it happen.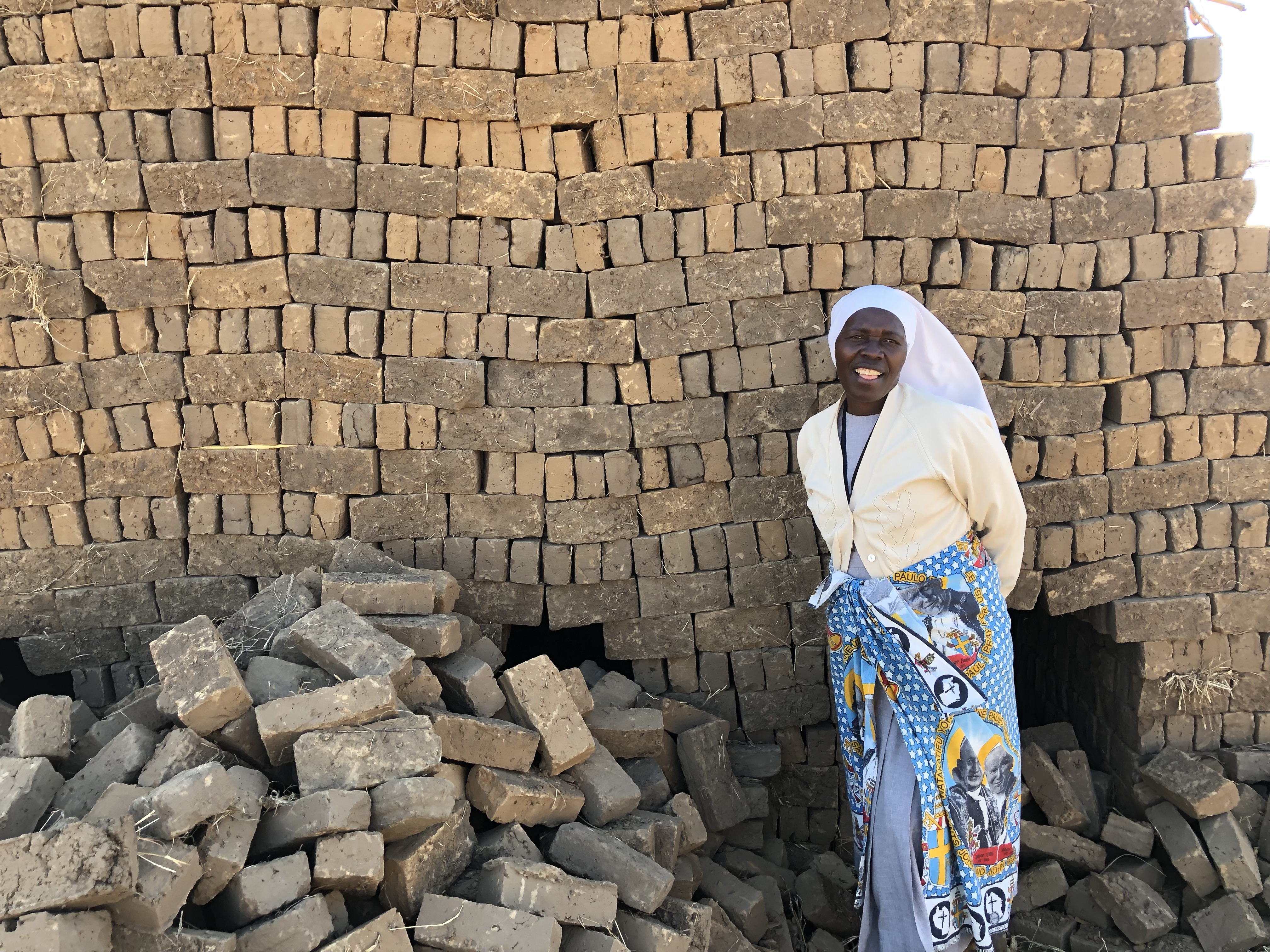 Sister Afra stands by the bricks already made for the new dorm.
Architect's rendition of the new dorm.
Choose amount
Information
Payment






