Help us Purchase 100 chairs for the Keweenaw Storytelling Center!
We have the opportunity to purchase these used, stackable, banquet chairs for the venue. The chairs (sample below) were made by Gasser chair company for the Grand Summit Hotel in Summit, New Jersey. We have the opportunity to purchase 100 of these chairs at $30/piece. This price includes shipping and handling. They're sturdy, comfortable, and they'll look great in our theatre!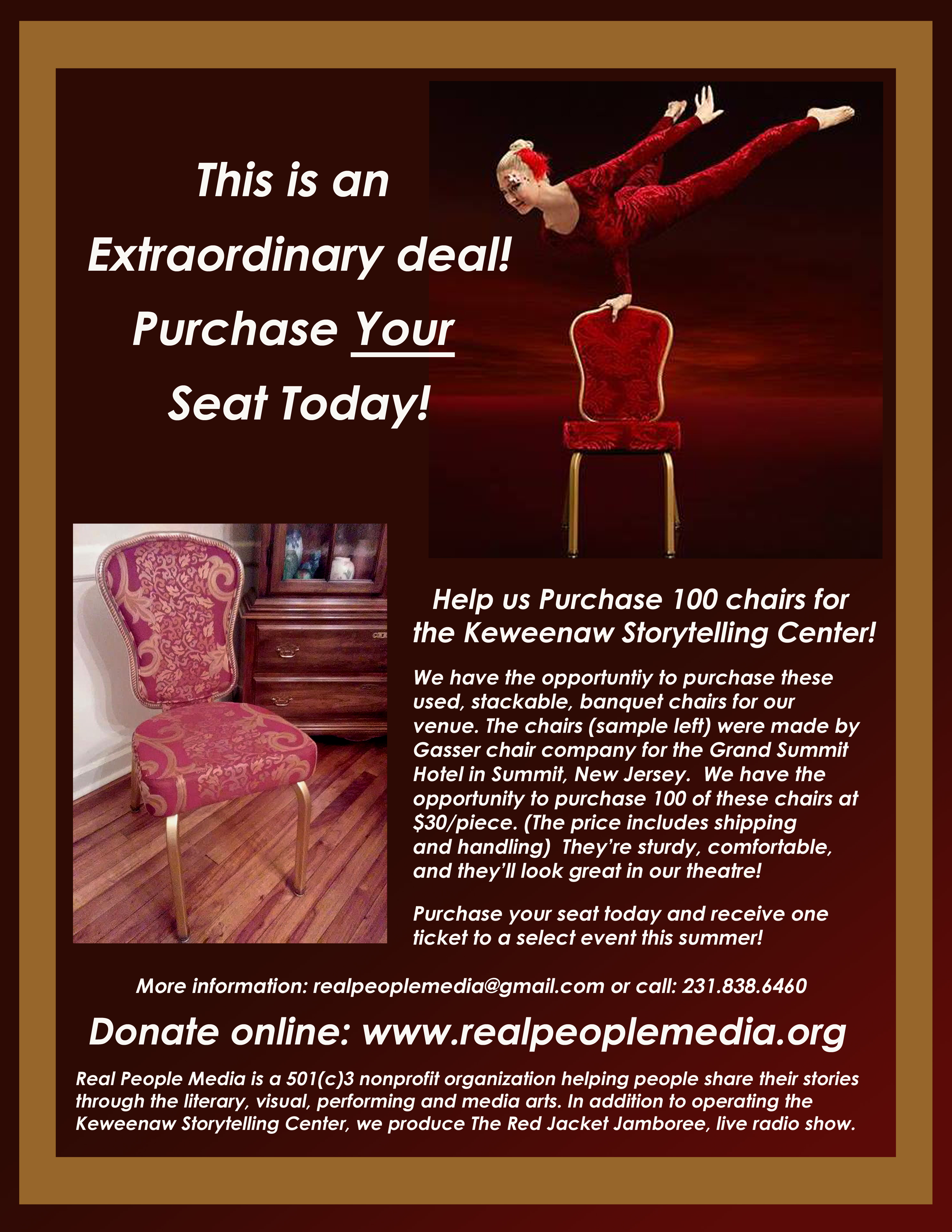 Choose amount
Information
Payment







We are a 501(c)3 charitable organization. EIN number 20-8679043. No goods or services were exchanged for this donation. We thank you for your contribution.