Thank you for taking the time to learn more about our program! This, in a nutshell, is what Peace Place is all about— Offering parents the GIFT of TIME today and HOPE for a better tomorrow. The mission of Peace Place is to give hope and respite to families with children who have medical diagnoses and/or developmental delays. Peace Place offers purposeful childcare, caregiver support, and specialized training so at-risk children may be safe and their families may thrive. Our respite programs and parent resources – provided completely free of charge – reduce stress and strengthen family relationships to prevent our children from becoming victims of abuse and neglect.
By Sponsoring a Child at Peace Place, you will allow them to participate in one of our incredible programs. This is what we offer:
Morning Program - Ages 0-5+, Weekdays
After-School Program - Ages 6-12+, Weekdays
Camps - Week-long Day Camp during the Summer and School Breaks (Nature, Art, Field-Trip, Theme Day, and Back-to-School Bootcamp)
We Believe …
- Every child is a joy.
- Self-care is important for all families.
- Inclusion means accepting children and families as they are.
- Children are capable of achieving a higher potential.
- Building a community of inclusion increases opportunities for all.
Thank you so much for your support of our Peace Place Children!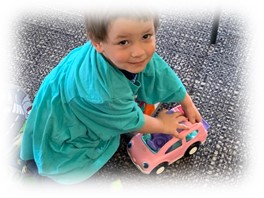 Choose amount
Information
Payment






