Siya's Campaign to Provide Masks to 50000 people
For every 1000 rupees you donate, Siya and MasksforIndia will make sure 100 masks/500 sanitary pads/ 200 meals get to the vulnerable! Our website is masksforindia.org
Prime Minister Modi has asked the country to wear masks. Masks are highly beneficial in lowering transmission risk.
1. Protect others by not spreading the virus if you have it.
2. Protect yourself by reducing your chances of catching the virus when you go outside.
3. Reduce face touching by wearing something that covers your face.
MasksforIndia is a non profit initiative that aims to get masks to every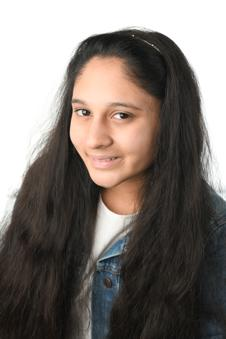 citizen of India starting with the most vulnerable. the ones living in high-risk high-density areas, the homeless, the daily wagers, for whom buying a mask is, at this point of time, economically unviable.
We've received recognition from both the Delhi Police as well as the Hon'ble Minister of State for Roadways and Transport Gen (Dr.) V. K Singh. As of today, through our student network of more than 200+ volunteers, MasksforIndia's reach extends to Chandigarh, Lucknow, rural Haryana and Maharashtra, Shimla, Delhi and Gurgaon with volunteers even in Shillong and Chennai. We've distributed over 8.5 lakh supplies, including over 5 lakh sanitary pads, almost 3 lakh masks, meals, soaps and much more! We've worked with the Delhi and Haryana Police as well.
We have been covered by various publications like Times of India and CNN News18. We launched an initiative called ThoughtsforIndia to share our stories and to enable students to make their voices heard on issues they care about.
However, none of this is possible without your help and contribution. We are in need of donations to help us help the vulnerable, to help India defeat the virus! By protecting the vulnerable, the children and the daily wage workers , the house help, without which the country cannot run, you protect yourself and protect India!
Choose amount
Information
Payment






