We support Shurijo Castle reconstruction
Shuri Castle is a very popular tourist attraction in Okinawa, Japan.
Shuri Castle, a symbol of Okinawa and designated as a World Heritage Site, was destroyed by an early morning fire on October 31, 2019.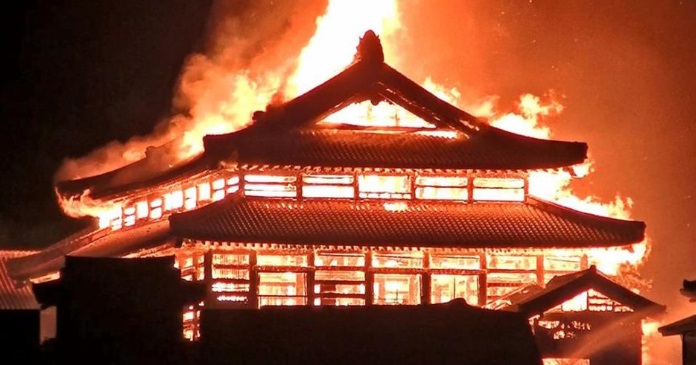 Most of Shuri Castle was destroyed by fire and seven major buildings were damaged.
Okinawa has lost the symbol of cultural heritage and citizens have been discouraged by the incident.
About donations to Shuri Castle
There is much hope and encouragement from those who support the reconstruction of Shuri Castle.
However, reconstruction of Shuri Castle is said to require about US $ 100 million or more.
Restoring this World Heritage site requires the help of people from all over the world.
about us
We are a company based in Tokyo and Okinawa.
Many public organizations, companies and individuals are participating in the support of Shuri Castle.
We also participated in the reconstruction of Shuri Castle, and wanted to support the people of Okinawa who are sad about the fire and the people who visited Shuri Castle.
This project was started with the people who love Shuri Castle again to see the beautiful Shuri Castle.
How to donate
This donation to Shurijo Castle is a safe project that has been recognized as a "donor box."
We can support you at any level from as little as $ 5.
Donations can be paid using "Stripe" and "PayPal", so it is safe.
We do not retain credit card information.
How to use donations
The money collected will be donated to a bank account created by Okinawa Prefecture to support the reconstruction of Shuri Castle.
Transfers to your bank account are made from time to time and will ultimately be published on this site.
With the exception of some fees, such as fees, donations are donated to Okinawa Prefecture.
We look forward to your sincere support.
Organizer

Adplus LLC
Choose amount
Information
Payment






