UPDATE:
Halley has been in residence with our Foster since we collected him and has been on medication which has helped him get a lot better. He has probably cost more than most dogs than we have bought over in the past, however to see the results is amazing!
He is very close to being ready to travel, however we now need to pay off his vet and residence bills and also start looking to raising the funds for his travel to the UK (We are currently trying to ascertain how much this will be but will be around the £400 mark at a guess)
Once in the UK he will need to conttinue his medication as his condition will never go away, we hope to support his new family with this also.
PLEASE donate for Halley if you can, we have bought this boy so far, now it is time to start looking towards his future and his time to start enjoying life :-)
What a difference some TLC can make. Halley looking a lot better compared to his original images below :-)
-------------------------------------------------------------------------------------------------------------------------------------------------------------------
Introducing HALLEY (kindly named by Cheryl Maddox after Halley's Comet),
he is was found on the streets of Podgorica in Montenegro.
Please read his story and if you can help with a small donation towards his care we would be most grateful.
Halley is in very poor condition and extremely ill and it looks like he is in lots of pain and probably been kept in very awful conditions for an extremely long time we estimate him to be around 2-3yrs old. Huge thanks to Mirko who has been feeding him and looking after him until someone can get him to safety.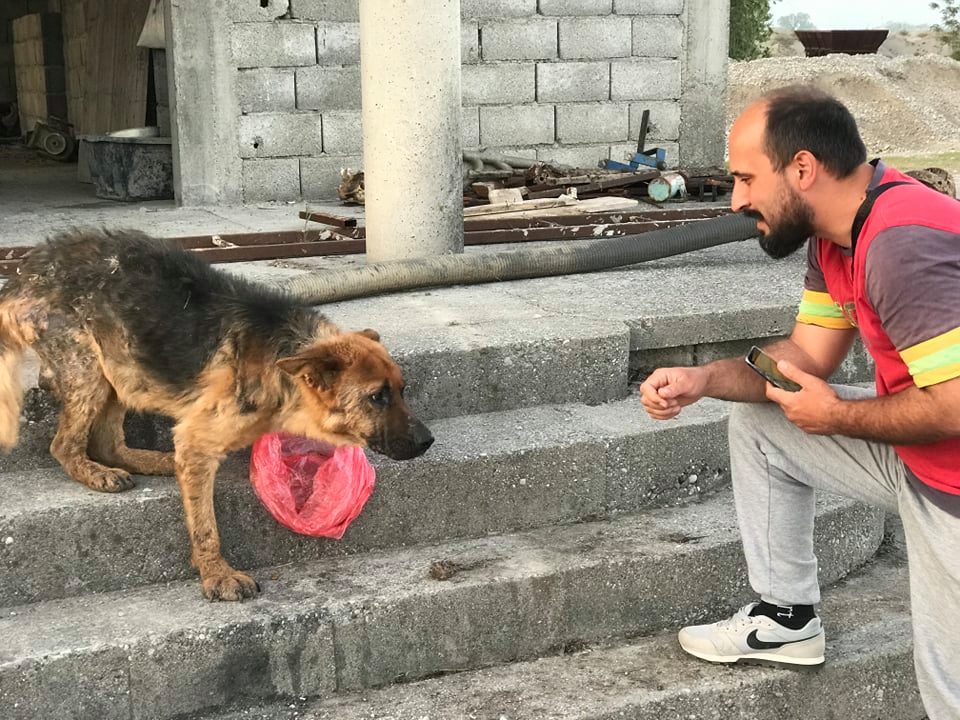 NO animal deserves to live like this so we are currently raising funds to try to help get veterinary treatment he so desperately needs and a foster home nearby to take him until Lock Down is lifted and he can travel to the UK.
There are several rescuers currently helping to try and get him to safety and LUOSKO German Shepherd Dog Rescue has offered all resources to try and enable this poor boy to be treated properly and then travel to the UK so he can be placed in a new home that he deserves.
We need to raise funds first and foremost to pay for a foster home & food for the foreseeable future, as well as veterinary fees for inspection, medication and quite possibly X Rays.
Once the COVID-19 restrictions are lifted we will hopefully be able to move him to the UK where we can start to look for a forever home for him.
PLEASE spare a small donation for Halley for his continued care:
05/05/20 UPDATE:
Halley has now been moved to a foster home and is waiting for assessment and treatment by the vets. Unfortunately due to lock down rules things are pretty hard at the moment, so he cant be moved long distance and its costing a lot more for medication and treatments :-(
We have currently spent €120 for accommodation and food, €100 on vets and €275 on medication. Thats a total of €495 in just ONE day!
The bills are not going to slow down as he is in such a bad condition, he will require constant vet visits, blood tests and medication.
Please help towards Halley's care and watch how we help to transform this poor lost soul.
Thank You <3
Choose amount
Information
Payment






