Ride for Ride Launch Fundraiser
We originally started The Detroit Bus Company to fight for a more connected Detroit. This little piece of paper might not look like much, but it represents a big leap towards that mission! We've officially founded a federally-recognized 501c3 charity called Ride for Ride. Here's what that means.
We started the DBC in 2012 with just one bus and a few simple routes between neighborhoods and cities. In 2013 our friend Chris Uhl at The Skillman foundation educated us on the massive youth transportation issue going on in Detroit. So many kids were dropping out of school and after-school programs because of access issues. To think that a simple bus ride between home and school was all that was keeping some kids from succeeding in school seemed crazy, but we set out to see if the issue was true and – spoiler alert – IT'S BIGGER THAN WE EVER IMAGINED!
With one 24-seater bus we provided 5,711 rides in 2013 alone in Southwest Detroit as our pilot neighborhood. We gave exponentially more rides to kids in all neighborhoods as we grew our program, but we were still relying entirely on a couple big grants each year to keep providing our free rides. Soon we had way more requests for rides than we had the means to deliver them.
In 2016 we made the decision seen here to start our Ride for Ride program. This means that every person who bought a ticket aboard one of our tours would be directly providing a ride to a Detroit kid in need. We were just using our own buses to fulfill these rides which still limits us greatly in the number of rides we could provide. So many schools and programs call us each week to tell us that transportation is their single biggest barrier to success. We hear the exact same story time and time again.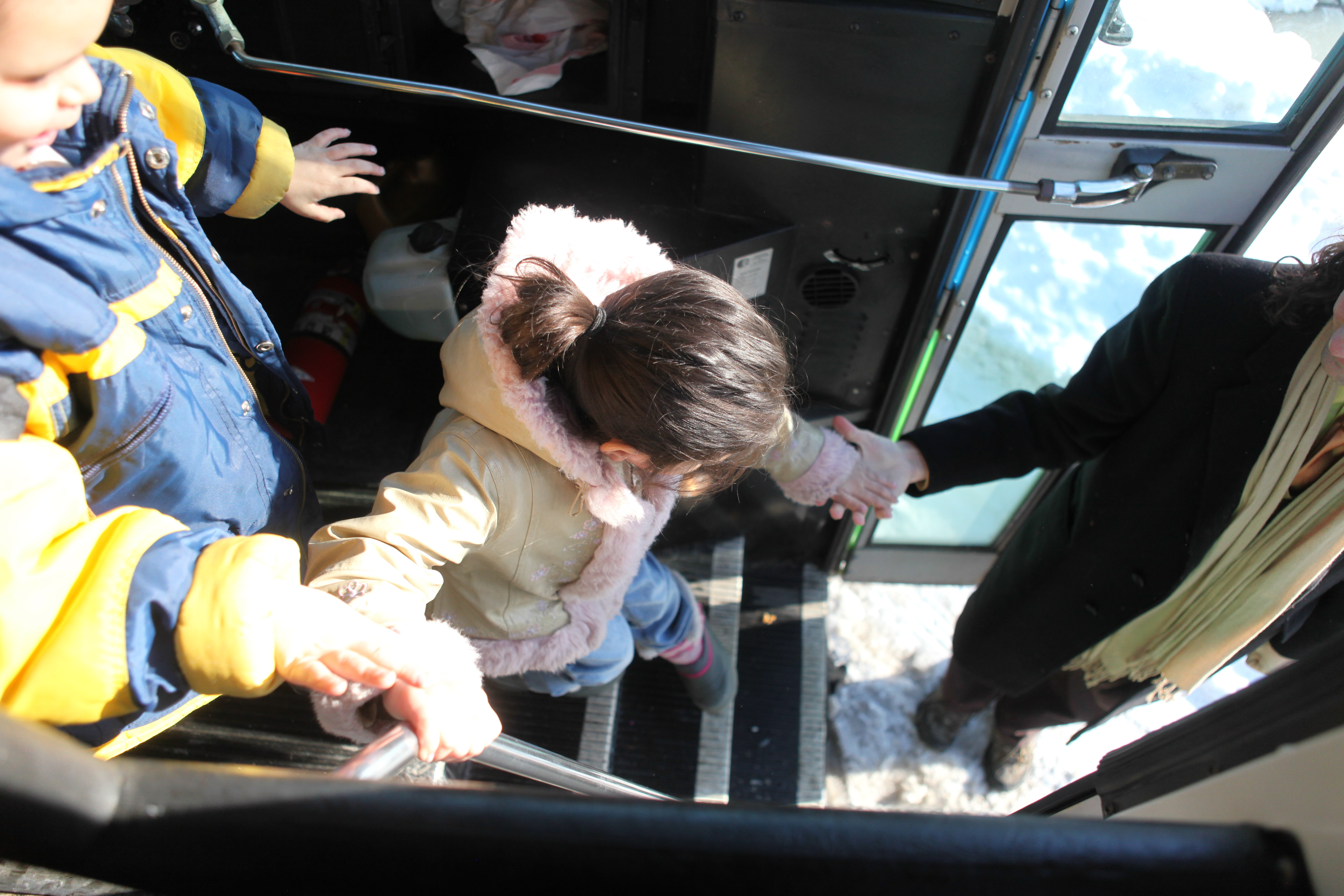 In 2018, we discovered that Detroit kids were riding the "dead" Bird and Lime scooters plunked throughout the city to get around. If you're not familiar, some big Silicon Valley startups plunked these pay-to-ride scooters throughout Detroit's neighborhoods. The bummer is that you need to be over 18, need to have a driver's license and need to have a credit card to ride them. We started a campaign to get these kids their own scooters free and clear so they could join in on the fun and get around their areas. We ended up raising the money to get 167 scooters and helmets, and Razor Scooters donated another 220 with helmets. You can see that whole project right here.
Now, we're here at the big moment. This year we've filed with the IRS to start a standalone 501c3 charitable organization called Ride for Ride, Inc. This means that the new organization can raise its own funds (and you can deduct your donations off your taxes!), own its own buses and scooters and have its own leadership. There is only so much we can do as The Detroit Bus Company and the problem is so much bigger than us.
The new organization that starts today features:
Real Financial Transparency. You'll be able to see every dollar in and out of the organization in real time just like all of our charity projects. Trust in our supporters and our community is the most important thing to us.
Volunteer Leadership. We've gotten so many offers from all of you to help out with our projects. We're going to empower you to actually lead this organization forward so it can make its own decisions and provide growth and utility beyond us.
Assets and Scale. As long as Ride for Ride was using DBC assets, it could only do so much. With Ride for Ride being able to accept donations of vehicles, money and resources directly it can provide its own impact to the city without the constraints of being dependent on a for-profit business. Ride for Ride buses and scooters will strictly be used only for Ride for Ride projects chosen by our volunteer leadership.
Big Fun. It just never gets old watching a kid unbox a new scooter – or get off the bus at a baseball game with their classmates. It's really joyful and we want you to be a part of it.
We need your donations to be able to get Ride for Ride off to a great start. Please consider a tax-deductible donation so we can put wheels under the thousands of Detroit, Highland Park and Hamtramck kids who need them.
Each ride is approximately $2.28 to provide. PLEASE consider a recurring donation of $109.44 a month which would provide one whole bus ride per month.
1 Ride = $2.28
10 Rides = $22.80
25 Rides = $57.00
1 Busload = $109.44
1 Program for a Week = $1,094.40
1 Program for a School Year = $39,398.40
Choose amount
Information
Payment






