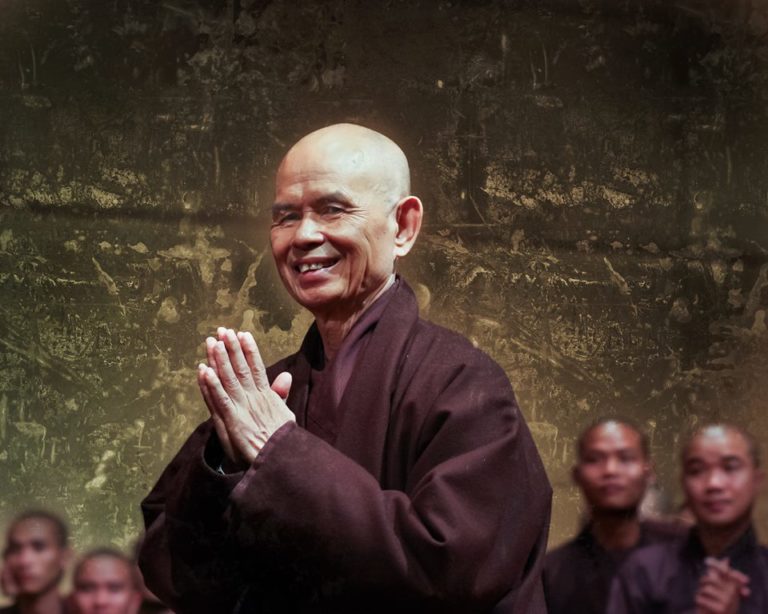 We invite you to help Plum Village grow and strengthen its roots. Please help us to continue Thay's dream of making the world a better place, starting with ourselves. We need your help to continue welcoming thousands of people to our retreats, to renovate and improve our buildings accordingly, to take care of our monastics and to organize tours spreading the seeds of mindfulness all over the world.
Zen Master Thich Nhat Hanh ('Thay') created Plum Village over 30 years ago. It was his dream to create a healthy environment where everyone can experience peace, relaxation and spiritual nourishment, living in harmony with one another and with the Earth.
Every year Plum Village offers thousands of people, especially the younger generation, a chance to experience the joys of mindfulness. Visitors are invited to practice, side by side with the monks and nuns, and integrate mindfulness into their daily lives.
Your financial gift will support the development of Plum Village's hamlets, as well as the training of the next generation of monks and nuns who will continue Thay's work at Plum Village and beyond.
You may also designate your gift for programs or hamlets especially close to your heart.
We thank you for your loving support.
If you are based in the USA, we encourage you to make your donation via the Thich Nhat Hanh Foundation, which offers tax benefits for US residents.
Choose amount
Information
Payment






