WIN A FREE TANDEM SKYDIVE
Kindly Donated By...
THE TIGERS (PWRR) ARMY PARACHUTE DISPLAY TEAM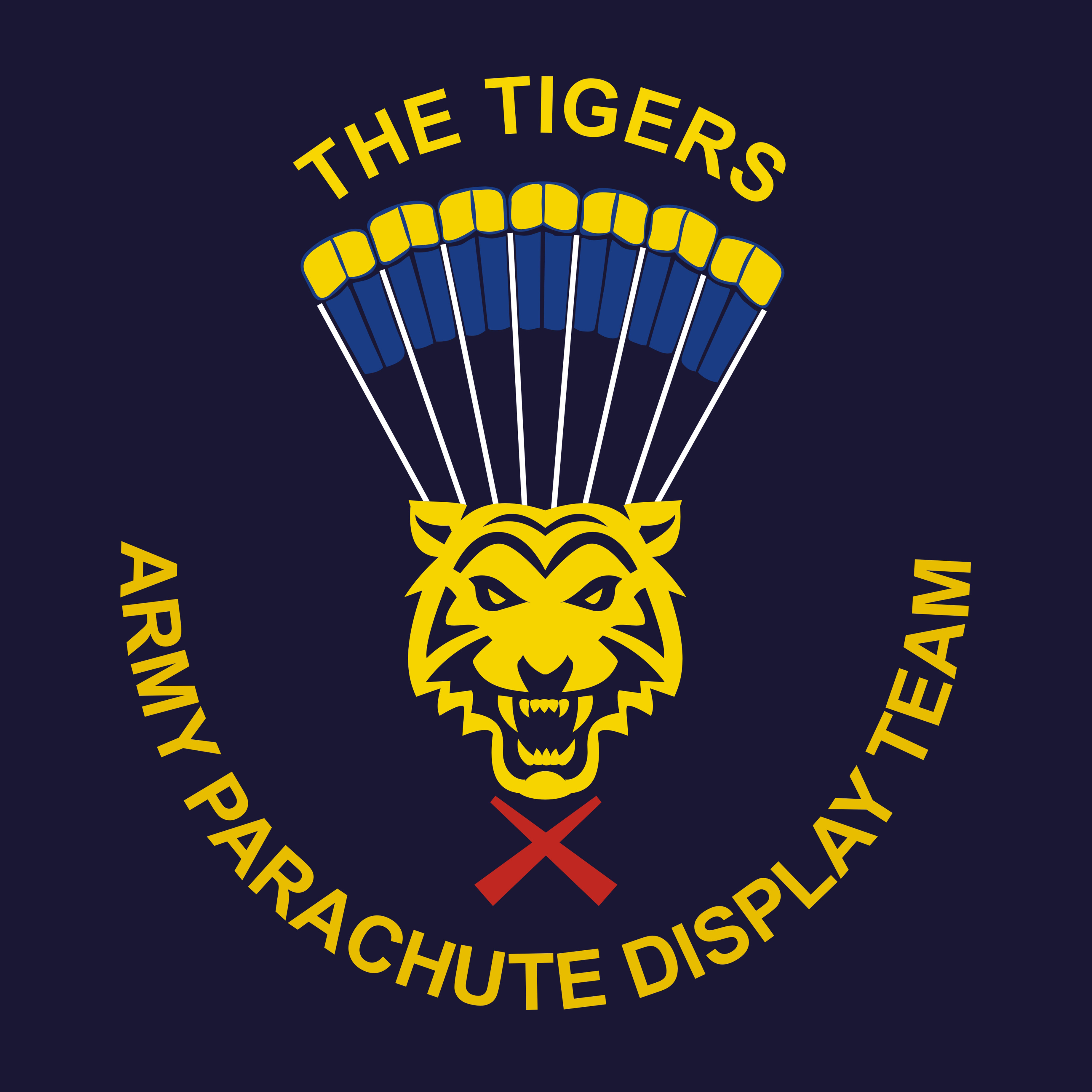 The Tigers Army Parachute Display Team have kindly donated a FREE Tandem Skydive to Phoenix Heroes to help try and raise funds in support of our veterans and their families.
Thank You Kindly!
THE TIGERS (PWRR) ARMY PARACHUTE DISPLAY TEAM
The Tigers Army Parachute Display Team (PWRR) was established in 1986 and is comprised of 9 members of the Princess of Wales's Royal Regiment. They are capable of display jumping during the daytime or night onto water or land and into stadia. The Tigers carry out a range of displays from various heights with a number of different routines, with flags as big as 2000 sq. ft and with smoke.
The Tigers have carried out high-profile displays throughout Europe including delivering the independence speech to the Georgian parliament in 2016 to celebrate its independence from the former Soviet Union, opening the Danish national skydiving championships and opening the world military skydiving championships in 2017.
SO..... YOU ARE IN GOOD HANDS!
ENTER TO WIN...
a Tandem Skydive!
Take part in the Phoenix Heroes Skydive prize draw with a chance of winning a Tandem Skydive, if this is something that you have always wanted to do or you would like to pass onto a friend or family member then just make your minimum donation of £5 to enter!
For every £5 entry your name will go into the draw, the more entries then the more chance of winning this fantastic experience.
Eligibility
There is a medical form that you will have to read, if you answer yes to anything on the form you will need a GP to sign you off to jump.
Age
16-18 parental consent
18 Plus self declaration unless you answer yes to something on the medical form.
Weight limits
Females 13 stone
Males 15 stone
*All of the relevant forms will be emailed to the successful winner
Dates & Location
Dates are always COVID-19 restrictions pending and will fall on a weekend. The lucky winner will be announced end of September and a date can be confirmed with the instructors from that point. The location of the Tandem Skydive will take place in Netheravon in Wiltshire.
Donations
All donations will support Phoenix Heroes outdoor activities and family days, Phoenix Heroes is a non-profit Community Interest Company and offers PTSD clinical support via our professional organisations that we collaborate with. In between any treatment provided we continue the support by offering other life support services and veteran community activity days.
Best of luck and thank you for your support!
Together We Are Stronger!
SUPPORT OUR VETERANS
"A personal thank you to Frank Millerick, Chas McNeil all at The Tigers (PWRR) Army Parachute Display Team"
Watch these guys in action....unbelievable!
Phoenix Heroes CIC Reg No 11479548
*Note: The Tandem Skydive is scheduled around weather conditions, Phoenix Heroes accepts no liability for cancellation due to unforeseen circumstances, in all cases an alternative date will be arranged.

Choose amount
Information
Payment







Phoenix Heroes CIC: Non-Profit Community Interest Company (CIC) Registered in England & Wales Company Number 11479548, registered address Castle House | South St | Ashby De La Zouch | Leicester | United Kingdom | LE65 1BR