Open the portal of adventure!
The Ian's Realm Saga has been a passion project ever since I started writing the story in 2011.
This concept of a young man and his father made captive in a magical world has snowballed. We filmed book trailers of several books in the series, and then, thanks to an angel investor, we filmed a short concept trailer of book 5, Cassandra's Castle which follows the journey of Ian's daughter through the portal. We entered that film in festivals in 2016.
However, we didn't have enough footage to persuade investors to pick the project up.
When I met Shawnaci Colin and told her that her talented little boy Manny looked just like my character Daryl in Ian's Realm, we started brainstorming. How could we bring book #1 to life?
So we're back with more.
We joined together and created FireRing Productions LLC
And then started calling on all the L.A., Seattle, Tacoma and Portland talent we had access to.
And then some!
Cassandra's Castle had been so successful winning awards and trophies and screenings (think Grauman's Chinese Theater in Hollywood) that I've asked director Chris Love, and cinematographer Tylor Jones to come back and film Ian's Realm.
I was ecstatic when I got a letter from Robert Miano asking, "Am I still the wizard?"
We are so ready to get this film rolling! We have people anxious to show distributors. We have actors falling in love with their characters. We have fans asking what network it's on.
We are ready and the only missing ingredient is...you guessed it and I'll be blunt...money!
We need to pay our cast and crew. We need travel expenses, location expenses, costume expenses. (Do you know how much money the film industry generates in its community? From laundry services, to food services, to motels, taxies, buses, fabric stores, shoe stores...you name it. Don't forget taxes. The film industry is an incredible boom to any town!)
We are biting at the bit to be green-lighted. Our creative energies are flowing, ready to boil over!
The Story
This isn't just any story. Ian's Realm has soared in ranking during promotions to Amazon's best seller's list in 2013 in-between Harry Potter and Percy Jackson. And this year it topped both Harry Potter and Wrinkle in Time in the children's fantasy category in Canada and in the UK the novel topped Suzanne Collins' MockingJay.
Captive in a world of dragon worshipers!
Can you relate?
What was supposed to be quality time for Ian and his dad turned into a nightmare with Ian looking for his father instead - all the while struggling to free himself from the bonds of a terrorizing cult!
Dragon worship.
And the dragon attacks randomly without warning, ravaging villages. Because why? The Meneks believe it's because the dragon doesn't approve of their thoughts, or of their lifestyle.
Or of strangers from other realms...
But is there some other mystery behind the attacks?
And can Ian decipher the reason before his father is lost forever in the caves of Deception Peak?
A dragon, swords, magic, funny little computer characters come to life, sorcery, wizards, pirates, tall ships, terror, peril, honor, courage, integrity...
Join us and let's discover the key to the portal together!
Who is making this film, you ask?
We think some of the most talented cast and crew available. This fabulous ensemble is just another testimony as to where this film will go when we're funded. I mean, if these people believe in the project, shouldn't everyone?
Chris Love

Our director Chris Love, moving from the Chicago film-making industry into the heart of LA, Chris is working industriously in all aspects of filming from directing, to acting, to making music and screenwriting. Superbly talented and a joy to work with, we welcome Chris back! He's also bringing with him his trusty AD, who also worked on Cassandra's Castle. Immanuel Baldwin. Immanuel has done some producing, cinematography and directing as well.
Tylor Jones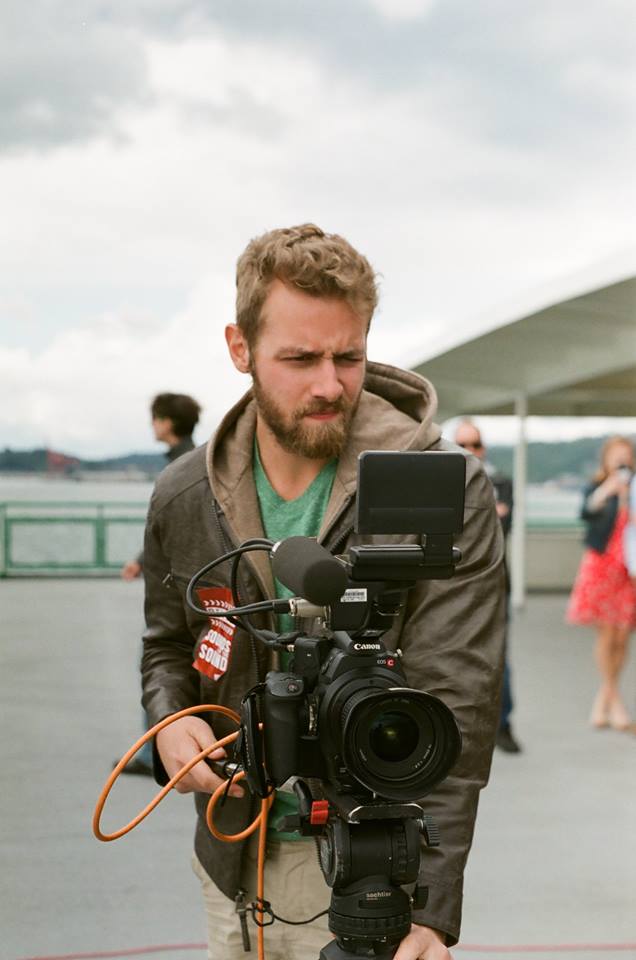 Tylor Jones, an award winning in-house cinematographer for Amazon will be filming Ian's Realm. (Please don't confuse Shawnaci and my backyard camera work in the promo video with the expert talent of Tylor Jones!) Tylor has a keen eye, a strong back, daring for those exciting shots, and a love for story telling.
The Players
Robert Miano
We're excited to welcome Robert Miano back. If you don't know this legendary actor who has 258 acting credits to his name, let me introduce you to him. Robert played the wizard Silvio in Cassandra's Castle trailer, and he's playing Silvio in Ian's Realm as well. Below is his demo reel.
Miano started his film career in 1974 in New York, when director Michael Winner cast him as one of the muggers in the original Death Wish, with Charles Bronson. Soon afterwards, director Howard Koch, familiar with Miano from his singing career, offered Robert a role in the movie Badge 373 with Robert Duvall.[1] One of Miano's most notable film credits came by portraying real-life Bonanno crime family capo Alphonse "Sonny Red" Indelicato in the 1997 film Donnie Brasco, alongside Al Pacino, Michael Madsen and Johnny Depp. He also co-starred in the film The Funeral, with Christopher Walken, Chris Penn and Benicio del Toro. Miano also played a mobster character called Frank "Frankie Eyes" Chalmers on the sci-fi series Star Trek: Deep Space Nine and real-life Mafia boss Vito Genovese in the 1999 made-for-TV movie Lansky, written by David Mamet. 2013 Miano played the mature prophet, Daniel in The Book of Daniel.[F
From mobster to wizard, Robert is changing his persona. In Ian's Realm, while the children are singing the dragon shield song to protect them from the pirates, they are very near the old oak tree...the one with lichen that hangs in wiry strands as if hairs on an old man's beard...when suddenly a decrepit and peculiar figure appears, as if by magic. Startled, Ian aims his arrow at him, but does not shoot. "He's magic," Jeppe tells him as he nudges Ian's bow away. They watch the crooked old character hobble away into the woods. Who is that old character? None other than the wizard Silvio played by Robert Miano

Check out his IMDb page and demo reel!
Jeff Stillwell as Ian.
Jeff comes from Portland Oregon and is extraordinarily talented. He has a natural ability in acting that lends itself so well to Ian Wilson, the main character of our story.
Add to that his charisma, his friendly willingness to help, his passion for the project and his understanding of the magnitude this film and franchise could become - well, we are all winners and are indeed lucky to have him on our team!
Jeff has done some film making himself and you can see his portfolio on his comprehensive website. Go take a look!
John Henry Whitaker
John comes to us with 66 IMDb credits. An impressive score of accomplishments, and an even more impressive actor. From the moment I saw his reel I knew he'd be perfect for Ian's dad, Alex.
You can imaging how thrilled I was when he auditioned.
His character, Alex is a special kind of father. He wants the best for his son, whom he has raised alone since the boy's mother died. But he's a tough guy, a hunter, a blacksmith, a reenactor, an equestrian. A lover of the woods. When the portal opens Alex considers it an opportunity to escape with his boy into the pristine wilderness. "We'll be pioneers," he concludes. When the little computer character Xylon warns him of a dragon, he doesn't consider the peril until it's too late.
Not to be confused with recklessness, Alex uses his demise for the good of all.
Manny Colin
Yes, he's my partner's son, but I have to tell you, from the rehearsals and demo reels I've seen, Manny Colin is brilliant, especially for his age.
Which is 8.
Already auditioning for parts with Warner Brothers and Disney, I'm just holding my breath hoping the big guys don't take him away from us.
Shawnaci promises he's here to stay!
Not a little boys typical role, Daryl is an antagonist, and Manny is taking the part seriously!
Bruce Weech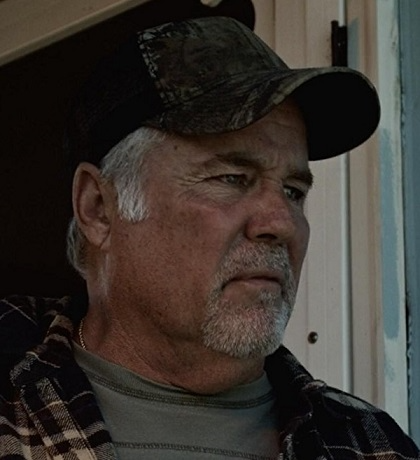 Bruce worked with us on Cassandra's Castle and was one of our producers. He has his own show now. The award winning Sounds of Freedom. He'll be playing the part of Adrian in Ian's Realm.
Adrian more cunning than Daryl, the man knows how to get Ian's goat, and in so doing causes our hero to make critical mistakes. Adrian is Daryl's body guard and confident, until Daryl decides he's had enough of the old man.
Luke Benjamin Carlson is a straightforward and dedicated actor. He is making his mark in the film industry, appearing with Robert Miano in the upcoming feature Get Gone.
Playing the part of Aren is Luke Benjamin Carlson. Aren is a Kaempern, a tribe that has survived in the wilderness since their banishment from Meneka. He is Amleth's (the chief's) right hand man. He's a fighter, stands up for integrity and crosses with Ian more times than Ian would like- holding our main character to accountability. Luke steps into the role of Aren with no apologies!
Kandace Caine
From London, what a pleasant surprise to receive her audition. We're honored to review her reel! I fell in love with her abilities from the first clip and knew she was already part of the family!
Kandace will be playing the role of Abbi, Ian's good friend, the only one in Seattle who knows about his adventures. It's her family that takes him in when his father is lost in the Realm and he's supposedly "orphaned". A grand dilemma, Abbi and Ian have to somehow disguise Alex's demise without letting on there's an alternate world.
Maddy McNelis

Maddy is a natural. Her charm and grace is balanced with her ability to get into character in a moment's notice. We love having her on our team.
Britta is the first person poor Ian wakes up to after he's bonked on the head by a Menek guard (and I'm not telling you who bonks him. You have to read the story). Britta and her mother have wrapped him tightly in blankets, and are nursing his head wound when he awakes. Unlike the other Meneks, Britta is sympathetic toward him. Years ago Britta's father and brother were banished from their civilization, cast into the wilderness to fend for themselves. She was not allowed to go with them, but instead she was kept by a foster family to be raised as a dutiful, dragon-worshiping member of the tribe. Because she was so young when this happened, she feels she is forced to stay not only by the Menek's emotional and mental hold on her, but because of the dragon attacks and the cult belief that impure thoughts cause his wrath. So when Ian is abducted, forced into slavery, and attempts to escape, her heart is drawn to help him, and yet she fears the consequences. That is why when Ian asks for his boots, she refuses to give them to him.
Timothy Morgan
I met Timothy while working with a local theater group and asked him to play a minor role in Cassandra's Castle. So impressed with his devotion to the character, I gave him lines. Now Timothy plays a major role in Ian's Realm. Excited for him!Amleth.
The story begins with a 12 year old boy waiting for a search party to return with news of his father. Vilfred had been with his friends on the mountain in a blizzard when the dragon attacked. He is found, having plummeted down the cliffs. Broken and barely alive.
The next time we see Amleth he is chief of his tribe, and caretaker of his invalid father. Brave. Strong. Wise. The dragon-worshiping tribe the Meneks have risen against the Kaemperns, prodded by the gold-digging pirates. The dragon hovers over their village, and a mysterious boy is in middle of it all. Ian comes through the window to another world, claiming to help, but does he?
The Story

Author, Screenwriter and co-producer
Dianne Gardner artist, author and screenwriter writes historical fiction and all fantasy sub genres. She's published ten novels and one coloring book, is a lover of the classics, both visual and literary and believes a story should be good enough to hand down from one generation to the next.

Winner of Book Excellence Award, Best Urban fantasy at Imaginarium Convention, and a host of screenings and trophies for her historical fiction screenplay Cassandra's Castle. Ian's Realm is one of her first novels, and the beginning of a six-book (and more) adventure into a world not too much different than Narnia, with underlying themes of courage, integrity and hope.
Shawnaci Colin co-producer
Mother to Manny Colin, Shawnaci owns part of a full accounting firm as a senior accountant. She's the mother of five who wears many hats. She's a soccer mom that goes to all the games and manages them. When the youngest child expressed a desire to be an actor she discovered that film was something compelling her to be a part of. She loves mystical fantasy Sci-Fi movies.
Costumes
Vicki Baltmiskis did a wonderful job costuming for Cassandra's Castle. We had so many compliments on the outfits, and Vicki can take credit for many of them. She's a wonderful seamstress.
We're also thrilled to have Robert Odekirk craft the Kaempern outfits. He has been working with the project every since it's infancy. He's the soldier you see briefly behind the dragon shield in the video. Robert not only works wonders with his hands, but also jousts and just recently was hailed as Grand Champion of the Inland Empire tournament.
SPONSORS
Ikonika Corp
Amazing Stories Magazine
From the Heart Productions
Studio 724
JMM Adams
Touch of Color
StarDragon Publishing