The Griffin Schools Trust are running a threefold fundraising campaign this year:
to raise money for Get Kids Going! charity

to raise funds for GST's central Sports and Arts Fund

to raise money for charities within the local communities of our schools.
Our key fundraising periods this year are:
Founders Day

Virgin Money London Marathon

Challenge 26
This online donation form is to collect donations/sponsorship for Ray Ramsay running the Virgin Money London Marathon for Get Kids Going! Any support in meeting our target is greatly appreciated.
Get Kids Going! is a national charity which gives disabled children and young people - up to the age of 26 yrs - the wonderful opportunity of participating in sport.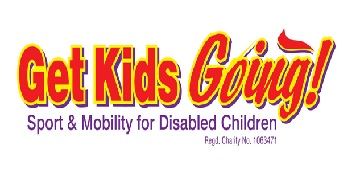 To find out more about the work Get Kids Going! do, please visit their website: https://www.getkidsgoing.com/
For more information on our other fundraising avenues, please see below:
12th March- Founders Day
As always on this day, the focus is on community. Schools will be running a number of charity events throughout the day, the money raised will be split between local charities of the school's choice and Get Kids Going!
April/May - Challenge 26
Inspired by the 26.2 miles of the marathon, schools will be taking part in Challenge 26. Students will set themselves a sporting challenge involving the number 26. Examples of previous challenges include rowing 26 miles, doing 26 star jumps each day for 26 days, running a 26 mile relay, etc. The challenges can be completed by individuals or in groups. All sponsorship money raised will be added to the central Sports and Arts Fund.
Choose amount
Information
Payment







Please consult your personal advisors on all legal, tax or financial issues related to your gift or personal matters. Nothing contained on this website, that of GST or in any of its documents, attachments, or links: (a) should be considered legal, tax or financial advice, (b) represents the signature of the sender or Griffin Schools Trust, (c) is intended or written to be used, and cannot be used for the purpose of avoiding tax-related penalties. For information about the specific tax benefits to which you may be entitles through your charitable gifting, please consult your tax or legal advisor. We take every reasonable care to ensure that all donations are conducted via a secure link. However the security of information and payments transmitted via the Internet cannot be guaranteed and as we are not responsible for the operation of the secure link we will not, unless we are negligent, be liable for any loss you may suffer if a third party obtains unauthorised access to any information you provide. We confirm that you have received no goods or services in return for your donation.