$15,000 Flight Training Scholarship Opportunity
Enroll in the Maui Flight Academy
$15,000 Flight Training Scholarship.
*If you are only interested in purchasing the flying hats and don't need a scholarship application click here.
Your purchase proceeds fully support the Scholarship.
A tax receipt email and PDF will be provided upon donation.

Announcing a first in a series of $15,000 Flight Training Scholarships. Flight train in our gorgeous Cirrus SR22.
The scholarships are designed to reward deserving students flight training towards the pursuit of a Private Pilot or Instrument Rating in our Cirrus SR22 starting mid-Summer 2020. Winner will be announced on AOPA Live and social media.
The Scholarship is funded 100% through enrollment
in our very affordable ground school courses. Hat purchases also apply towards the fund.
How to apply for the Scholarship?
You must complete a "blind" application.
We will not ask your name, where you are from or any other personal information.
We only ask you what is required to qualify.
Maui Flight Academy Online Ground School is ranked 5 Stars on Google Reviews.
Step 1
We wish to understand your aviation goals and why you deserve a $15,000 Flight Training Scholarship.
Apply now with a brief scholarship survey.
Step 2
Complete the Private Pilot or IFR Ground School and pass the final exam. It's only $99. Save hundreds versus other programs.
You will receive a donation receipt for your tax records upon donation.
Maui Flight Academy will match up to $5,000 in donations
This matching donation will be applied as a credit towards lodging and air transportation
to Maui, Hawaii on Hawaiian Airlines. You may also request a reduced cash award should you win.
What's so special about these hats?
Designed by pilots for pilots!
1) No button on top, makes for excellent headset comfort.
2) Perforated body, for excellent cooling.
3) SPF-50 protection
Yes, that's @mikeyk co-founder of Instagram taking flying lessons with us !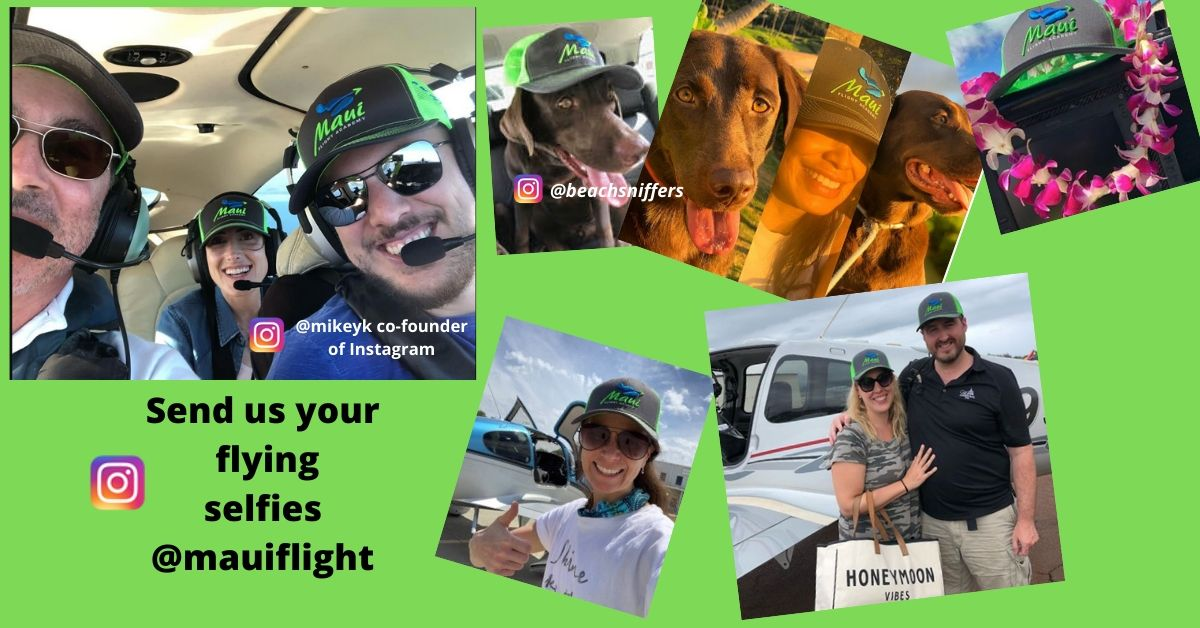 How to get your hat today...
You can purchase a hat without buying the Ground School. Click the Donate Button.
or
Pre-Pay for the entire Ground School course (see above). We will email you an access code to take all the quizzes and exams at no extra charge. That's a savings of 46%.
We will ship via First Class our popular flying hat. Donors outside USA please add $25 postage.

For corporate benefactors over $5,000
If you would like to sponsor a deserving student for a Flight Training Scholarship in your name, or your Company, we can do that. We will announce your sponsored scholarship across social media, press releases and AOPA Magazine. If you wish to donate an entire scholarship of $15,000, we will place your company logo on the side of our aircraft during the filming of your sponsored student.
A great exposure video promotion just like the one with Four Seasons Resorts Lanai.
See video with AOPA and the Four Seasons Resort Lana'i.

When will the winner be announced?
As soon as the $15,000 threshold has been met.
The more that sign up now, the faster we will award.
We will continue to award Scholarships as the bucket fills up.
You may monitor progress here for all to see on our on donorbox.org page.
Good luck to you and fly safe!

Laurence and Regina Balter
Owners
Choose amount
Information
Payment






