Feeding Heroes by Parenthood Together
Feeding Heroes is an initiative by Parenthood Together,
a global parenting community.
Our fundraising goal to start off with is $50,000. Our goal is to provide a minimum of 5000+ meals to the frontlines while supporting as many small businesses as we can reach. We'd like to start mobilizing as soon as possible. The more funds we raise, the more we can expand into other regions and cover more ground. We hope to break into other community service departments-- first responders & testing centers, etc.
WHAT IS TO GOAL OF THE FEEDING HEROES PROGRAM?
1.
To encourage and support our community's brave heroes as they stand at the frontlines to fight the COVID-19 Pandemic, by providing them with nutritious, delicious meals.
2.
To support small businesses in industries such as the food industry, who have been affected by the economic downturn caused by the COVID-19 Pandemic. We strive to stimulate businesses so that they can continue to provide jobs & income to workers.
3.
To promote community involvement, unity & togetherness during the COVID-19 Pandemic. Together we will conquer.
CHOOSE A RECURRING DONATION
Once you've donated, we encourage you to consider donating on a weekly basis, even a small donation will make an impact to further our mission to serve the frontlines. The COVID-19 has not shown any signs of letting up any time soon. We are going to do this for as long as it is necessary, for as long as we can based on the funds we raise. We hope you'll help us to continue feeding by giving on an on-going basis until COVID-19 virus is defeated
We are so proud to announce that your donations will now be tax-deductible, as we join forces with the 501(c)(3)non-profit, LUNAR NYC Inc. Lunar NYC is also now on Benevity! All donations to #feedingheroes can be matched by your employer! You can forward your email receipt to: [email protected] for corporate matching!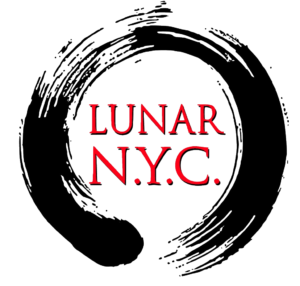 How will Lunar NYC Inc. help Feeding Heroes?
We are excited to partner with Lunar NYC Inc., a 501(c)(3) nonprofit organization, known best for their strong philanthropic values and promotion of Asian culture. With strong connections across several sectors, they will be a key partner in improving our operational capacity and ability to scale out to other hospital networks outside of NY.
More details about the fundraiser can be found at parenthoodtogether.com
Choose amount
Information
Payment







The Feeding Heroes program is now part of Lunar NYC Inc, which is a registered 501(c)(3) Non-Profit Organization. Your donations are tax-deductible. 100% of donations go directly into meals and no administration fee is taken by our volunteers.