SHOW COMMENTS >
Australia needs a whole lot more Truth & independence in the media.
In the first 12 months of Pellowe Talk (originally called Church & State with Dave Pellowe), I achieved a lot using borrowed photo cameras and my office webcam.
I contributed important perspectives and gave voice to those the leftist bullies sought to silence in important public debates...
I've brought important interviews outside of the biased mainstream media directly to you: interviews with experts you've never heard of on TV, high profile guests who got the time to fully explain their ideas, and real stories from everyday people like us...
Now it's time to take Pellowe Talk onto the streets of Australian universities and public spaces, attending protests and rallies, interviewing and debating different people with different ideas, challenging the march of Marxism through our institutions.
Your donation of any amount to this campaign will go towards the most essential equipment in this priority, or you can specify a particular item.
1 • A professional video camera @ $2,900
2 • Wireless interview microphone kit @ $423
3 • Tripod Kit with Case @ $445
4 • Spare camera battery @ $152
ESSENTIAL NEED = $3,920
The other thing I'll be doing this year is hosting live events and forums, and that requires three cameras, tripods etc. I'll also be covering other organisations' events, such as the March For Life, the Abortion Rethink summit, helping them at no charge, and raising their profile.
Other accessories such as protective travel cases and high capacity SD cards haven't been included yet.
TOTAL NEED = $11,760
JVC 4K Ultra HD camcorder GY-HM200E @ $2,900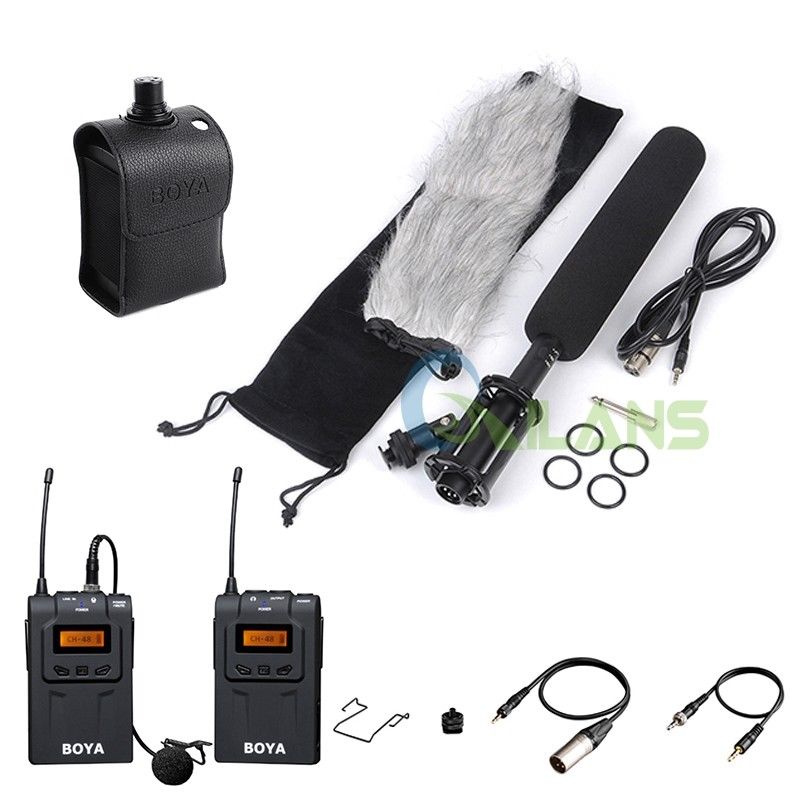 BOYA WM6+WXLR8+PVM1000L Interview ENG/EFP Wireless Microphone System Shotgun Mic @ $423
EIMAGE EG03A2 Tripod Kit with Case @ $445
IDX SSL-JVC50 7.4V Lithium-Ion Battery @ $152