Human rights keep endangered at the borders of the European Union. This is a humanitarian catastrophe happening just a few kilometres from EU borders.
With the arrival of spring there is even more people than before at the border areas. Many of the newcomers are families with small children. Many of them were before in Greece and their aasylum got rejected, despite they come from dangerous countries as
The work is exhausting and our expenses are much higher than usual. Thanks for those who are trying to help. No Name Kitchen insists on the need to keep actively denouncing this situation. It should not be about charity, but about rights, justice and decent politics.


Thank you for the help you have provided over the past months and over the whole past year! Thank you because it has allowed us to improve all the things we do and offer so as to make the lives of migrant and refugee people a little more pleasant in the face of closed borders and inhumane living conditions. The fire in Lipa camp last December and the political actions that followed left more people sleeping in abandoned buildings, forests, shelters or tents, and our expenses tripled overnight.

Now, although there is less visibility, the situation is still tough and the needs are massive. Around 1,800 people are living outside official camps in northern Bosnia and Herzegovina.
The teams in Velika Kladusa and Bihac - in northern Bosnia and Herzegovina - are assisting people on a daily basis. We have a communication chat in each town where people tell us what they need: food, cooking utensils, drinking water, hygiene products, clean clothes, blankets, tents, the need to go to the doctor or when they want to report that in an attempt to reach the European Union and ask for asylum, they have been violently and illegally pushed back by police officers from EU countries (No Name Kitchen is a founder member of the Border Violence Monitoring network -BVMN- and we have a reporter in each town dedicated to denounce the violence that people suffer.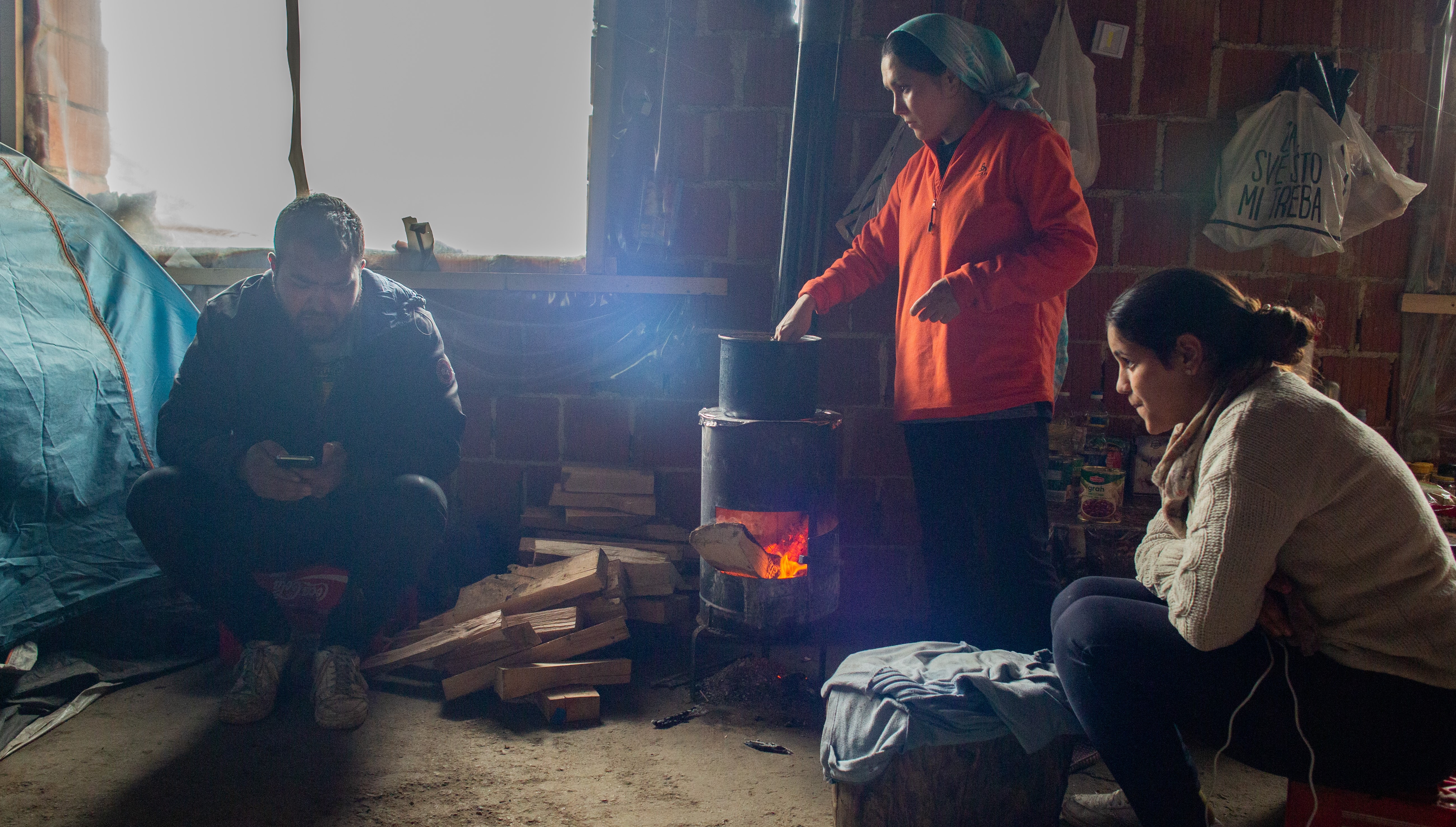 No Name Kitchen is an independent NGO. We do not accept money from those who have created a system based on closing borders and creating camps for the very people they close the door on. This allows us to speak out freely of the situation. We have been in this region since spring 2018 and we have an organized system of distributions that involves giving each person what they need on a personal basis.
What can you do, so that we can continue to address the growing and unfair needs we see on a daily basis?
· Make a monthly donation
The work in and around Velika Kladusa and Bihac requires about 8,000 euros each month to cover the basic needs of about 1,500 people weekly: food, clothes, shoes, sleeping bags. No Name Kitchen does everything what it does thanks to donations, and with more support we could improve what we give to each person. All the money you donated goes directly to the field activities. That means that with better help, we can support better each person with more food, hygiene products and clothing. The needs here are constant: we meet almost daily people that has been illegally pushed back from European Union and it is very common that authorities still their clothes and backpacks with the food, as they always tell us and as you can see when they have no shoes nor jackets, so people need new clothes again and again.
- 100 packs of food for 4 days: 80 euros
- One pair of sports shoes: 8 euros
- Underwear and socks: 3,5 euros
- Sleeping bags: 25 euros (a local manufacturer make them in a good quality and good price)

· Share and disseminate what is happening
This humanitarian catastrophe on the doorstep of the European Union is still largely unknown to many people and the authorities remain silent. Follow us on social media and share the information gathered by the team on the ground or sent to us by the people who are experiencing this situation. Without pressure, the authorities will do nothing.