In crowded classrooms, overworked teachers do their best to dish out standardized lessons in accordance with heavy-handed state regulations. School administrators try to make sure that nobody falls through the cracks, but their resources are limited.
Every day, in every school, teenagers fall outside of the bell curve that traditional schools serve best. Some are so bright that the lectures bore them or the hours of busywork assigned become pointless drudgery. Maybe the subjects that they are interested in aren't being taught. Maybe they need to learn at their own pace, one which no Individualized Education Program (IEP) can effectively accommodate. At most traditional schools, students need a permission slip just to go to the bathroom, and forget about taking a break and going outside by themselves! And for anyone who is in any way different, the teasing can be relentless. As a result, some teenagers with a natural love of learning end up learning to dread going to school.
Samara: Self-Propelled Learning For Teens, Inc., is different sort of place entirely.
Here, teenagers may come and go as they please, and study whatever subjects they are interested in at whatever pace suits them best. Here, they are given personalized instruction by people with a passion for that subject because it just brings them joy. And our students LOVE it! The transformation from being crippled with anxiety and boredom to genuine smiles and a rekindling of their natural love of learning is a wonder to behold.
Samara is a welcoming environment, and part of a larger educational revolution of self-directed learning that exists as a growing alternative to traditional schools. Self-directed learners go on to college (if they desire) in similar numbers to those in traditional schools, and whether students pursue college, apprenticeships, or entrepreneurial ventures, Samara regularly helps their students plan and make progress towards their goals, providing mentoring and building an ePortfolio of their work.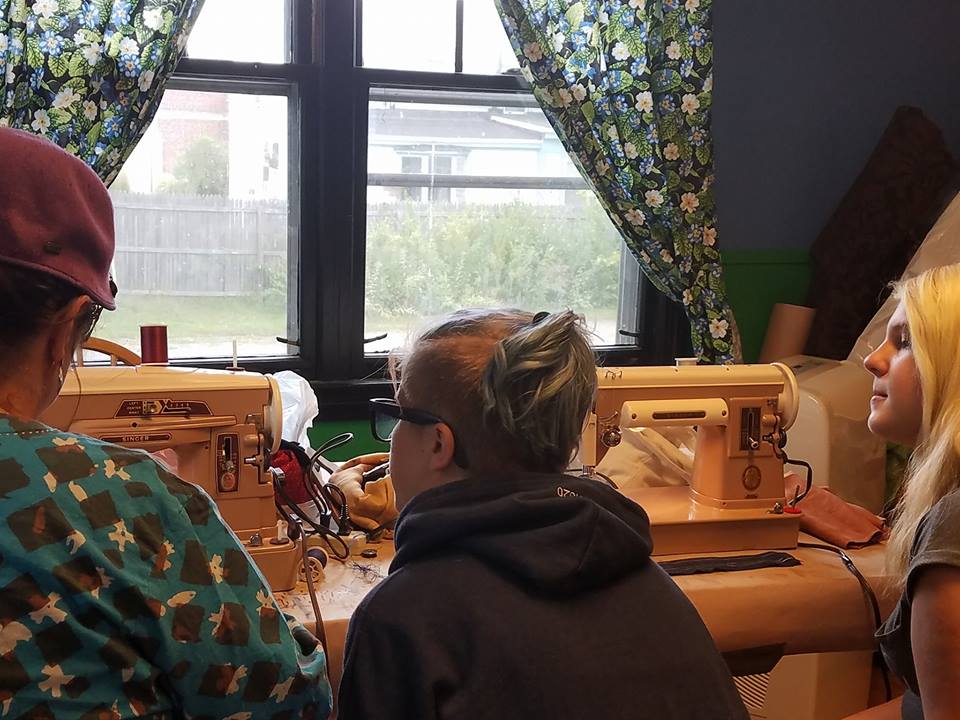 We are located in the small town of Monson, MA, which is not a wealthy suburb nor are the nearby towns that we also serve. Samara works with families at all income levels and we never want to turn a teenager away because of economic status. We receive no federal or state funding and rely entirely upon our tuition and the generosity of our supporters. Your tax-deductible donation allows us to continue to maintain a community that is economically diverse.
Every donation really matters, no matter the size. Thank you in advance for making your thoughtful contribution. Thank you. YOU, the donor, make our mission possible. You are so very important to us and we simply could not do this without you.
p.s.: We are brand new this fall, just starting up in our pilot year, and we need your help urgently to continue and to grow. Please think back to your own childhood and the struggles you may have faced growing up--perhaps or you or someone you know would have benefited tremendously from an organization like this? Perhaps you have landed on this page because you are local to Western Massachusetts or even connected to somebody involved with Samara. By donating TODAY you can make a critical difference in the lives of some smart, sweet, truly amazing young people.
To make a contribution by personal check, please make it out to Samara: Self-Propelled Learning for Teens, Inc, write "donation" in the memo field, and mail it to POB 73, Monson, MA 01057-0073.