Hello, I will be leaving on a 50 day long missionary journey on October 23rd, 2018. My itinerary includes ministering in Honduras, Guatemala and Argentina. There are many people in Honduras, Guatemala and Argentina who are waiting for me to show up to share the Good News. As you may know I've been in full time self supported ministry again since 2010 and I am often hindered financially from being able to travel and to walk out my calling on the world's hard places.
Well I've had enough of the enemy's delays and holding patterns. I will be stepping out in faith with what I have in my hands, at the moment --- in order to obey God by faith. In the natural - what I have is not sufficient - but God says through the Apostle Luke in Luke 6:38 the following powerful words of truth:

Luke 6:38
Give, and it shall be given unto you; good measure, pressed down, and shaken together, and running over, shall men give into your bosom. For with the same measure that ye mete withal it shall be measured to you again.
In the past 10 years we have personally given over $300,000 dollars into the ministry work that we are called to do and are doing globally. I choose to stand upon those divinely inspired words instead of the lies of the enemy. Because we have been "givers' above and beyond the tithe I choose to believe God when He says that now it shall be given unto us in good measure, pressed down, and shaken together, and running over, SHALL MEN GIVE INTO YOUR BOSOM. It's all for the glory of God, to save souls and to establish treasures in heaven.
My plans in include radio and television frequently in Honduras, as well as preaching and teaching at churches in rural and city areas. We would like to visit missionaries Jonathan and Amanda Hill and new arrival Tiffany, in Guatemala. Since I announced the trip to a few people it became clear that our work in Argentina also requires my presence and attention. In Argentina we have been working for over a year behind the scenes through local ministry leaders and on a weekly radio program that reaches 5 continents in the Spanish language. I have been faithfully producing a weekly teaching as a part of our team of teachers from USA, Honduras and Argentina.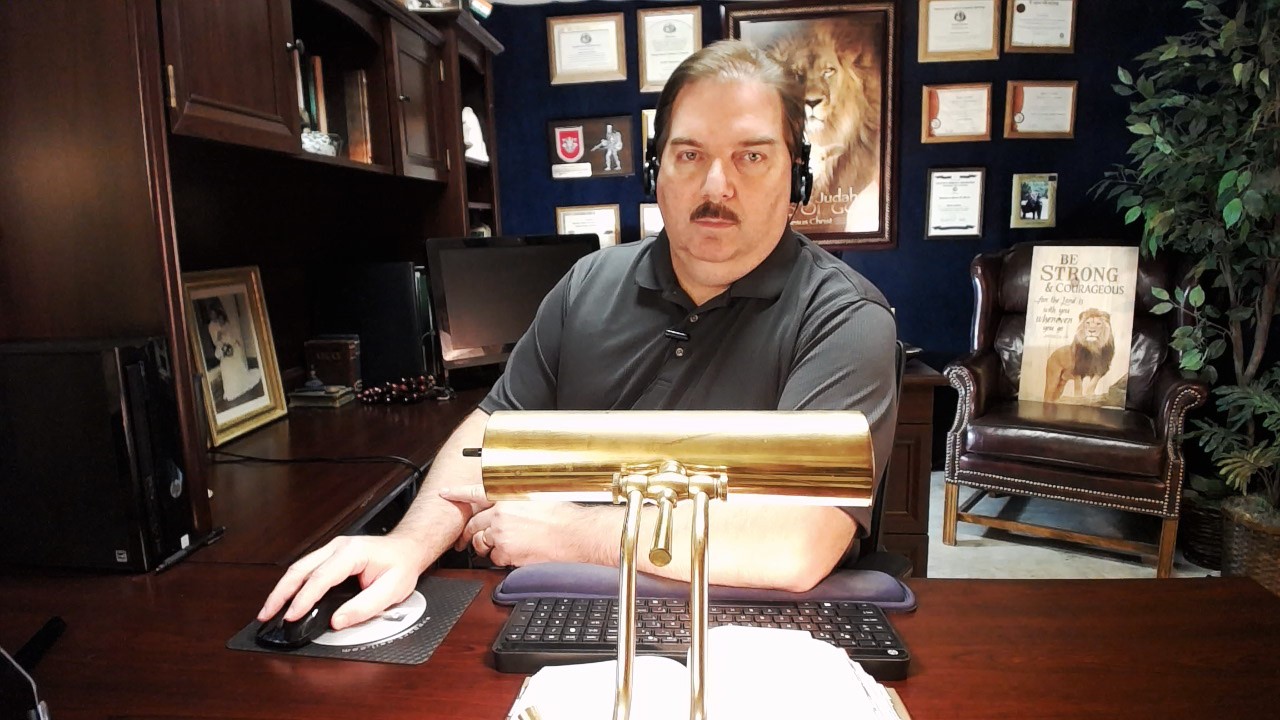 The fruit are there and they are lower level fruit, easy to reach. In fact in Argentina we have a group of young people who have been meeting weekly for over a year and many of them want to be baptized, while some of them have a desire to legalize their marriages and they are asking me to come to both things for them. In addition to that we have a piece of land ready for a church building and a local family who will help house me and feed me while there in Argentina. They have also lined up travel for me to speak in northern and southern Argentina.

Let's get down to the basic elements: In my hands from my side I have roughly $1,000 dollars that I am putting into this mission trip. From that $1,000 I will purchase my plane ticket round trip Atlanta to Tegucigalpa and pay for some food and missionary expenses. May God touch your heart to match my gift, exceed my gift, or to give what you can for the work of God.
I have been blessed locally in Honduras as some Honduran nationals felt so strongly about this visit that they also are backing it from their third world resources. If they can do it --- imagine what you could do through your prayers and giving.
When your gift arrives it may help me in Honduras to preach Jesus for a month, or it may get me to Guatemala to visit a young missionary family there. Or it could get me to Argentina and into the amazing things that God has planned in advance. Each step of this journey we will seek God's direction, protection, guidance and leading. We will also check on who God has touched to support this missionary journey and pray specifically for a blessing over your offering of any amount as well as you family, life and business or career.
By what is sown to us we will know how far we can go. We will start with Honduras and if we have your support we will travel to Guatemala and if you back us with God's provision we will then turn to Argentina, if the Lord opens the door for us to go there. On this journey a local friend and brother in Christ will document everything in photos and videos and we will be producing live reports on our CrownLifeTV page on Facebook and you can follow the journey's there and participate in our live stream broadcast. Learn more about CrownLife MInistry.

The Lord showed me the other day while reading the story of "The Rich Young Ruler" that God gives us the access to salvation freely, but when it comes to having treasures in heaven -- God will store up for us in heaven when we sow on the earth.The more we sow to the things of God, the more He blesses us on the earth and in treasures in heaven. Don't get to heaven and have no treasures waiting on you there.
Your support and love offerings are tax deductible to the full extent allowed by U.S. law and are automatically receipted via email and you will receive an end of the year giving statement as well from Mission Del Caribe 501(c)(3). Please pray for me, that the Spirit of God will lead me and put the Words in my mouth, pray for my family, this mission trip, the funds needed and the hearts that will be touched and the lives that will be changed.
We are also seeking "Partners" to stand with us as financial backers and prayer supporters on a weekly, monthly or quarterly basis. You are a great candidate and that's why you are receiving this letter. We can't all go --- but we can all participate in sending well qualified, experienced, gifted, called missionaries to preach Jesus in these last days to the world's hardest places.