Dear Brothers and Sisters,
Please Donate Generously to build Funeral Washroom!
As many other Masaajid, Islamic Center of Warren (Masjid Al-Fath) has limited the activities due to COVID-19 (Corona virus) reason. In this critical time, all of you have donated to repair masjid's roof. We are very thankful for your donation. Surely Allah will give you the best reward for your sacrifice.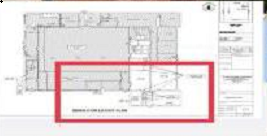 Dear Brothers/Sisters we have planned to create a Funeral Shower Facility in the Masjid. Insha-Allah upon completion of this project Islamic Center of Warren will be able to provide funeral related services including showering of the deceased body, Janaza prayer as well as assisting with burial arrangement.
Insha-Allah with the help of Allah SWT and contribution from brothers and sisters we will complete this project before the end of the calendar year. For Funeral Washroom and minor renovation to make additional prayer space will cost approximately 60,000 dollars.
We are humbly requesting your generous support to complete this project.
We also like to inform you that Masjid has paid of 35,000 more Loan in recent months. As of now we have around $135,000 Interest Free Loan.
We know it is difficult for many of us as, we all are going through financial difficulties, but if all of us come together, then we can overcome this current situation Insha-Allah.
Surely Allah will help us to maintain our house and will build a house for us in Jannah, Insha-Allah. Please Donate generously. And follow our Facebook (Islamic Center of Warren) page for latest information.
Sincerely,
Your brothers
Islamic Center of Warren