2020 Annual Gala SPONSORSHIP
Be a Part of It! New York, New York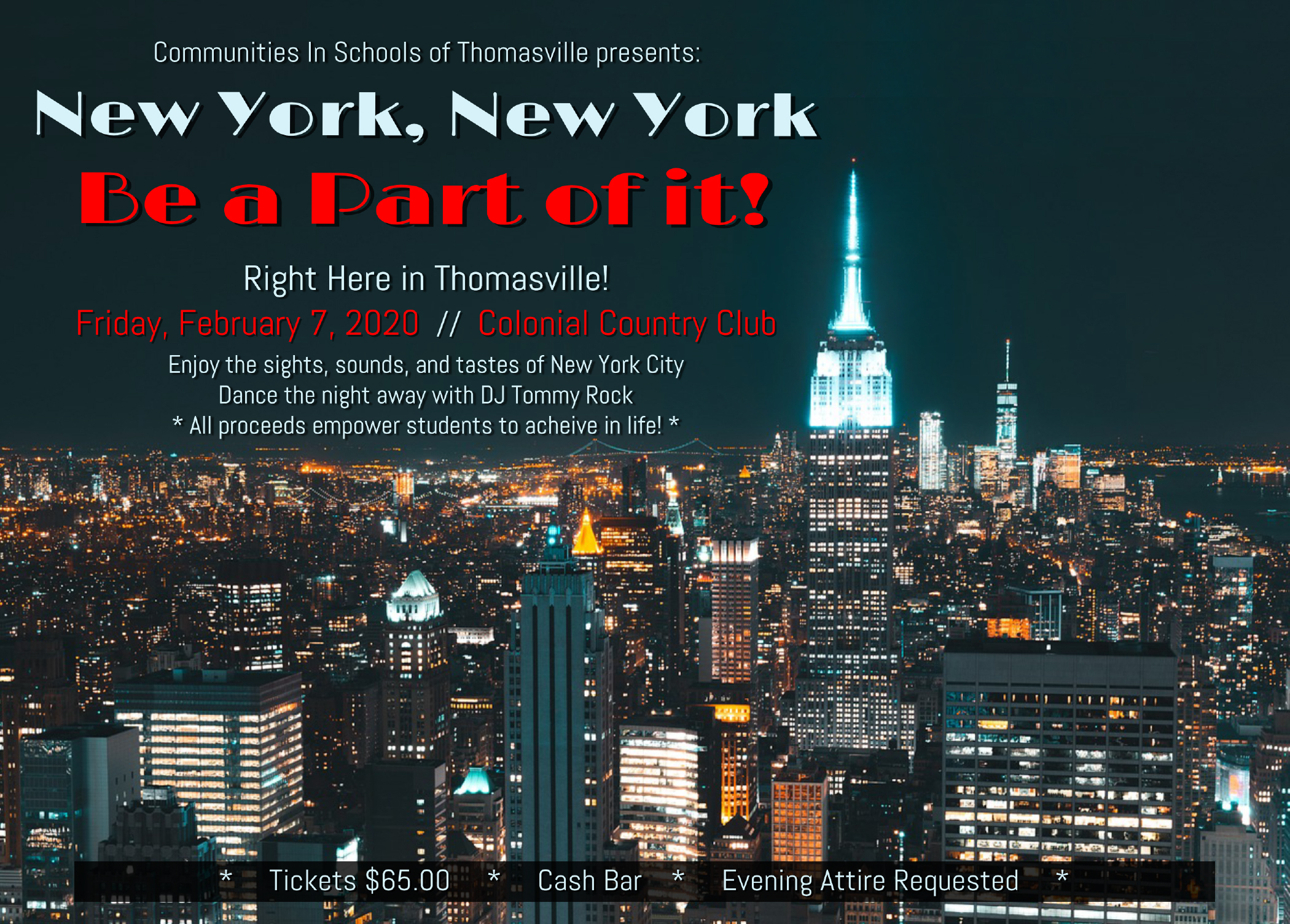 Our annual Gala is our largest fundraising event, bringing in approximately 20% of our total non-grant budget.
The funds raised at our Gala provide:
One-on-one case management for students struggling to thrive in the classroom.
Incentives for good attendance to encourage students to be at school all day, every day!
Ingredients for cooking class, enough to make the recipe at school and to send home with each student to show off for the family.
Professional development for Student Support Specialists to be trained in resilience building and provide trauma-informed care.
Stipends for after-school clubs for arts, leadership, and STEM to enhance students' experiences.
Support for the weekend food backpack program.
And much more...
Would you consider helping us continue to make a difference by sponsoring our 2020 Gala?