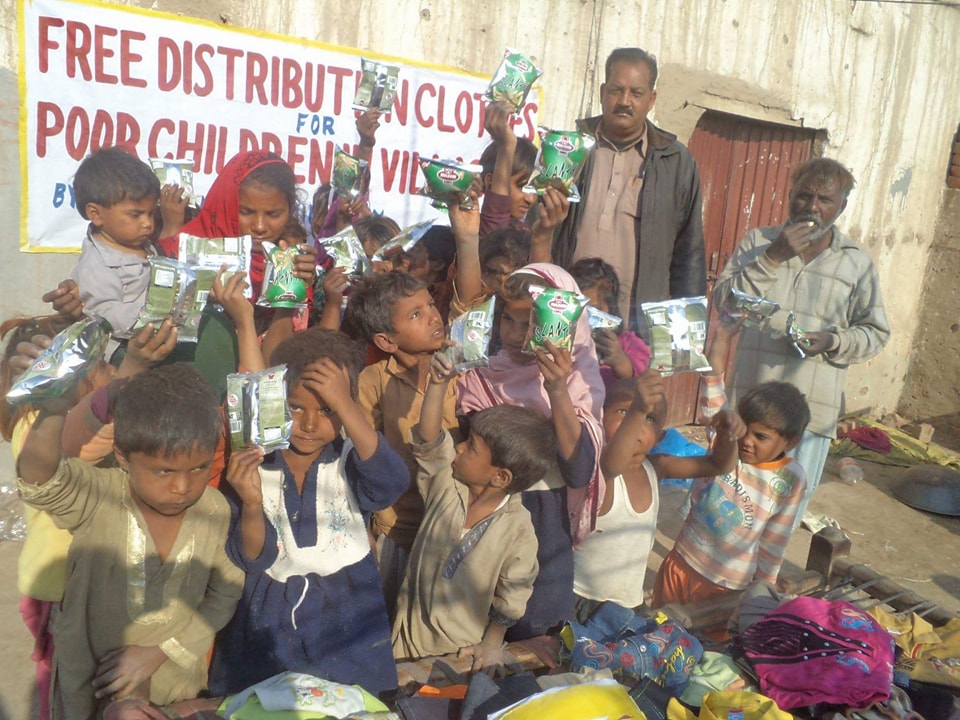 Pastor Aslam Masih is leading "Christ Light Ministry Pakistan" which is registered with the Government of Pakistan. Pastor Aslam stepped into God's vineyard when Jesus gave him a vision to save souls. He is walking with the Lord Jesus Christ and serving him in the hardest place of the world. By doing so, he feds poor kids , orphans and widows . Moreover, he has been working for brick yard families by providing monthly food package. Salient ministry initiatives includes Sunday school, educating the kids, summer camp and bible camp. Every year they organize couple of programs for orphans and destitute children in rural colleges, especially Christmas celebrations in which they joyfully magnify Jesus Christ and provide clothes, food, shoes, toys, Holy Bibles, medicines and other supplies to children.
DONATE TO SUPPORT THE MINISTRY WORK OF CHRIST LIGHT MINISTRY IN PAKISTAN
This donation form has been created to receive support for Christ Light Ministry in Pakistan in partnership with Mission Del Caribe 501(c)(3) EIN 721202161. The term MDC501c3 will appear on your statements, as MDC is our Parent 501(c)(3) organization. Each donation is receipted automatically by email for tax deductible purposes.
Give you best gift today!
---
There are two amazing privileges that God has given to man.
The first is salvation, which is the privilege to enter into an intimate and eternal redemptive relationship with God, being saved by grace and being unified with Him in the love of God.

The second greatest privilege is to serve God with good works, which He performs through each of us as we allow Him to do so. God is calling you today to boldly partner with Him — by partnering with us for life!
Your donation is fully tax deductible if you file U.S. Taxes, and is also able to be claimed as Gift Aide in England. Donors from other nations can check with local tax authorities to ascertain tax deductibility.


Give you best gift today!

Pastor Jedidiah Wayne Gaines
Senior Pastor, CrownLife Ministry
President, Mission Del Caribe 501(c)(3)
Pastor Kashif Daniel
Executive Director, Mission Del Caribe 501(c)(3) EIN 72-1202161
Pastor, SheepMaster Ministries of Pakistan