The Shenandoah Valley Bicycle Coalition (SVBC) is helping local refugees with bicycles for transportation.
Watch the WHSV TV3 Piece on the program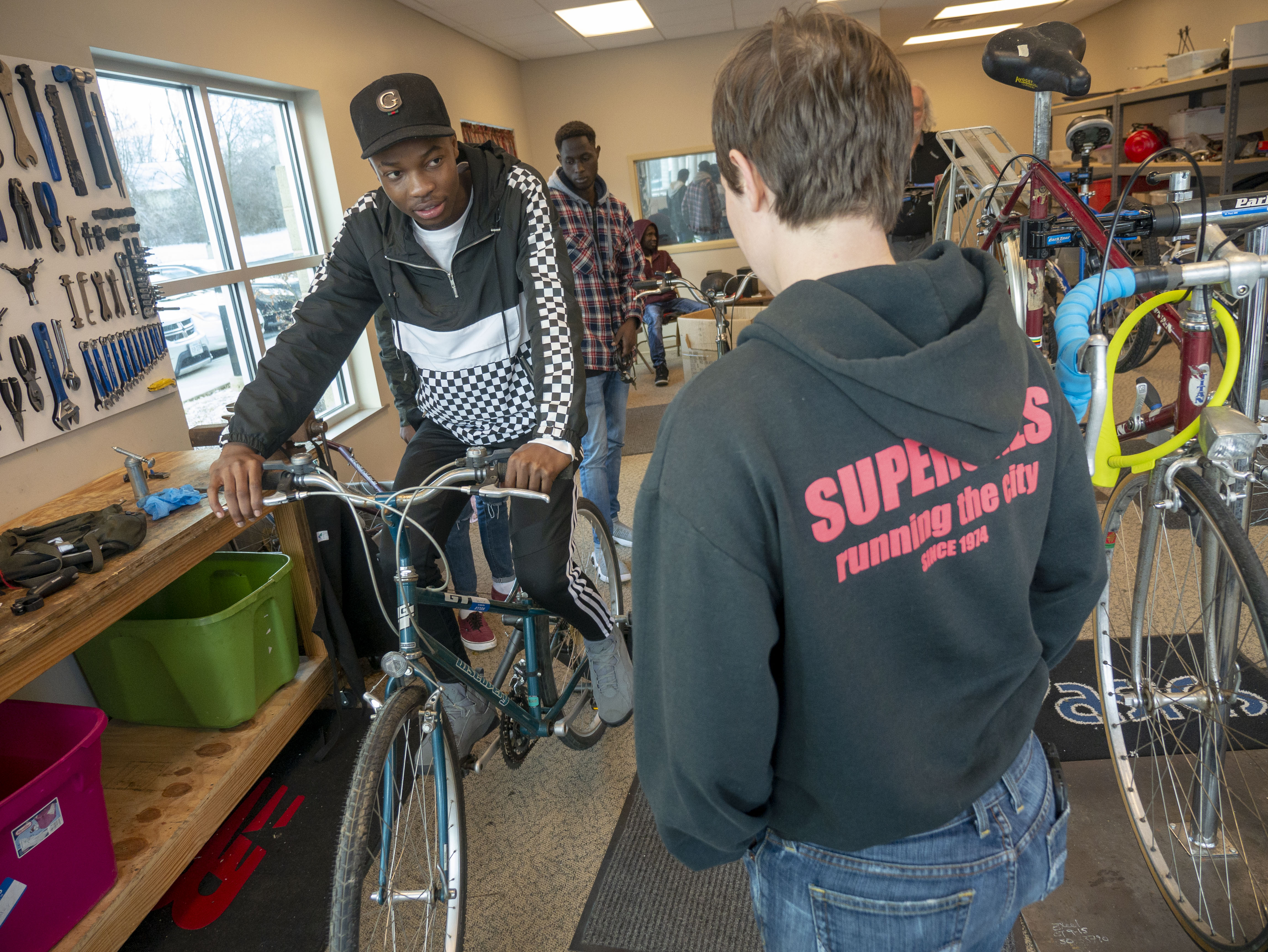 Listen to the WMRA radio piece on the program
Watch the short Kline May Corner piece
This initiative began in November 2015 when a group of refugees in Harrisonburg identified transportation as a major challenge. For many refugees, bicycling is the most efficient and reliable transportation available. Since the Shenandoah Valley Bicycle Coalition aims to foster all forms of cycling including for transportation, this partnership is a natural fit.