Help Our Sweet and Precious Emma!
Good morning Sunshine!
My name is Emma and I was rescued recently from the Downey/Los Angeles county animal shelter by those nice rescue folks from Camp Cocker Rescue!

I've been so sad for so very long. I ended up at the shelter after having made lots of puppies in my lifetime. I was filled with mammary tumors as a result.

Recently, I had my big surgery day. Buh-bye mammary tumors!!! (Those were sent out for a biopsy). I also had my spay surgery and a dental with some extractions Those nice people at Oaks Veterinary Urgent Care gave me some amazing pain meds, so I can be comfortable while I recover.

Would you like to make a little donation towards my big surgery?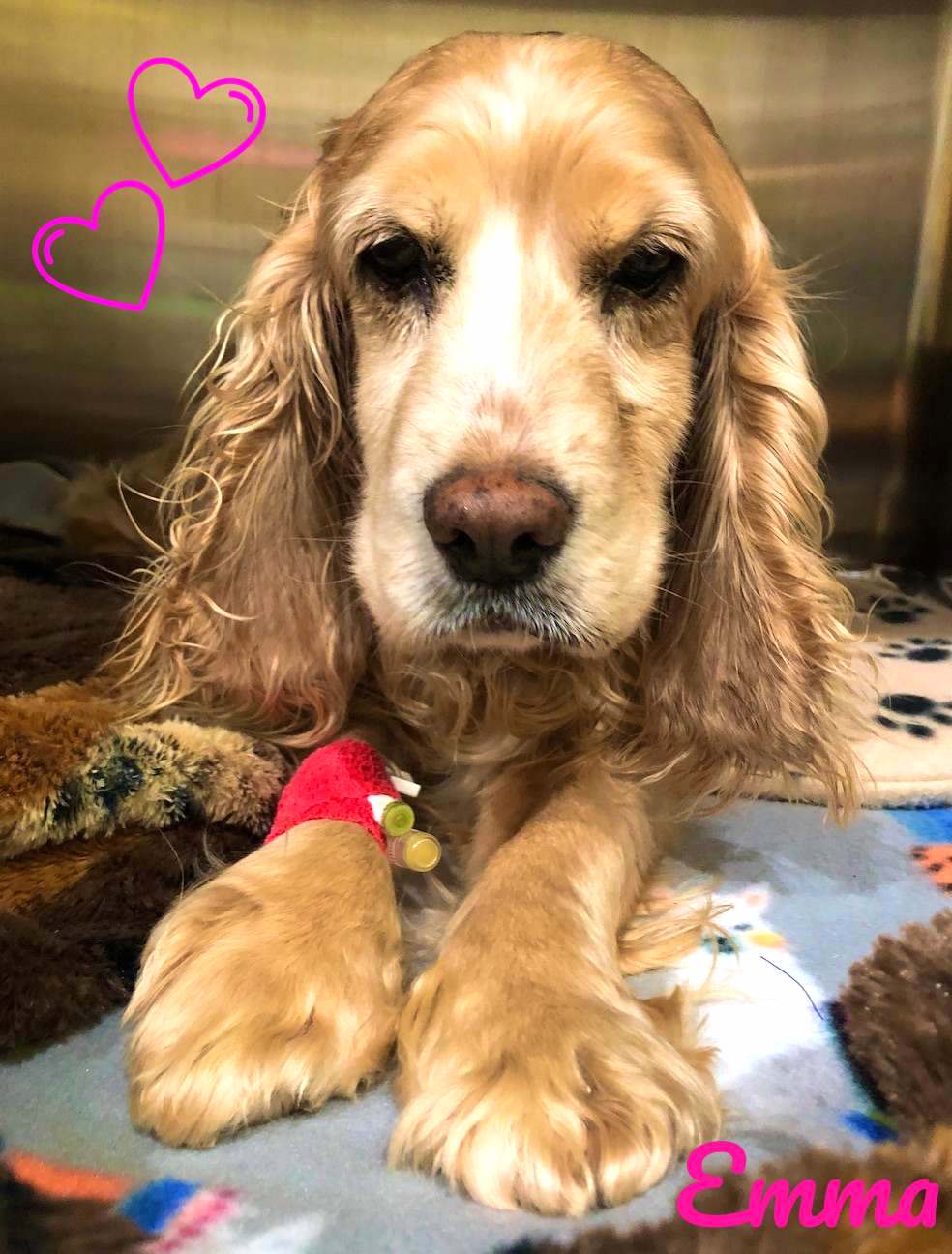 I might be eight to ten years old, but my rescuers tell me that is the PERFECT age for any adopter to love and have me be a part of their lifestyle. I'm easy going, and I love to snuggle and be near people.

Oh and one more thing . . . you should know about me.

I'm deaf.

That's right, can't hear a thing.

This is why I was so frightened being in the shelter. Everything was so strange and scary, and I couldn't hear, but I could smell all of the fear and frightened animals there.

I hope you won't hold this against me.

I get along really fine. I can feel the vibrations of the floor to "hear" you enter the house or come into the room. I can "hear" you when you use hand signals to call me over to you. I can "hear" your heart when it connects with my heart.

I am a "perfectly imperfect" doggy, and my rescuers hope that I can find a super duper special adopter that will think I am the perfectly imperfect dog for them!

Please help spread the word for me?

Thank you so much for seeing my value! Many people would pass me by because of my age or my lack of hearing. That just means my special person hasn't met me yet, right?

Love 'ya,
Wigglebutt Emma
Choose amount
Information
Payment






