DBI Digital Fundraising - COOPER INTERNATIONAL TEAM PAGE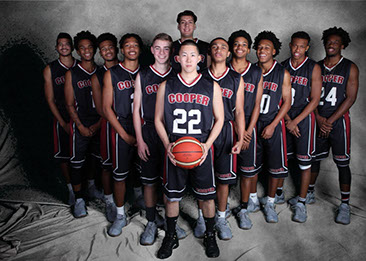 COOPER INTERNATIONAL TEAM PAGE
Imagine giving someone a gift. Not one that you can wrap in a box but one that will change a life forever. You have the ability to change someone's life. Making a tax deductible donation to Cooper International Academy is giving these boys the skills, tools and discipline to a brighter future!
Each person is born with a different set of challenges. At Cooper International Academy each player is worked on individually to see that although life may throw obstacles in front of you, you have the ability to choose the path you need to take for a more successful outcome. Submerged in the game of basketball, the boys put in the time and effort to better themselves, with the mentoring and guidance needed to overcome their challenges. They learn to work as a team, a skill that will benefit them throughout their lives. They learn to be leaders; will go on to change the world we live in today. They build friendships, ones that will keep them connected and give them a sense of family for the rest of their lives. They will experience the world; will be able to see the changes our world needs to be a better place. You have the ability to give someone this gift!
Your Donation to Cooper International Academy is a gift that you cannot wrap, but one that will change a life and impact the future of our youth. We thank you for your Contribution!
Cooper International Academy Prep School is powered by Dream Builders Integrated (DBI).
Choose amount
Information
Payment







Dream Builders Integrated (DBI) is a 501 (c)(3) Charitable organization. All the contributions are tax deductible. No goods or services will be provided in exchange for the contribution.