Asian Community Emergency Relief Fund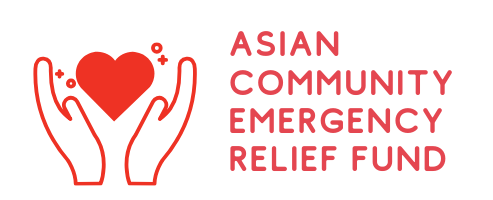 Update – January 11, 2021: The Asian Community Emergency Relief Fund (ACERF) has reopened to continue supporting beneficiaries who continue to be disproportionately impacted by the pandemic. Please consider making a donation by February 15, 2021 to ensure more emergency funds can be granted to individuals and families in need.
THE NEED
While countless communities are severely impacted by the COVID-19 pandemic, the Asian American community in Greater Boston is being hit harder than most. Many are immigrants who work in food, hospitality, home care, and child care sectors that have been closed. Consequently, these workers have lost their incomes. Because of language barriers and immigration status, not everyone can access public benefits like unemployment and the new stimulus dollars. These families are in jeopardy of not having enough money to buy basic necessities and pay for housing. To make matters worse, our community is also facing rising anti-Asian sentiments.
TAKING ACTION

Asian Community Development Corporation (ACDC), in partnership with Chinese Progressive Association, Vietnamese American Initiative for Development, Asian American Resource Workshop, Greater Boston Legal Services' Asian Outreach Unit, and Cambodian Mutual Assistance Association, launched the Asian Community Emergency Relief Fund for our community. The fund provides immediate and direct financial support to people in our community who have lost work and are having trouble meeting their basic needs, and may not be eligible for other public benefits.

THE IMPACT
In 2020, we raised and distributed over $350,000 and helped 327 families, totaling 946 individuals. Our applicants were predominately Chinese, Vietnamese, and Khmer immigrants from Boston, Quincy, Malden, Lowell and Randolph. Of the individuals funded, the majority of languages spoken included Cantonese, Mandarin, Khmer, and Vietnamese, and a smaller percentage included Thai, Nepalese, Bengali, Laotian and Urdu.
55.5% of the fund went to families with undocumented members, and the remaining fund helped families that were ineligible for other public benefits because of their immigrant status, because they had been paid in cash, or because they had been self-employed.
OUR 2020 FINDINGS
The First Touch Point
For many applicants, the Fund intake phone call was the first time they learned about resources they were eligible for. Most required language assistance to apply for benefits they previously had not known about and were referred to partner organizations for help.
More Hate Crimes
A number of applicants reported being verbally or physically assaulted, from being spit on at a grocery store, attacked on public transit, to violently intimidated at work.
Immigration Barriers
Immigrants who have been in the US for less than five years are ineligible for most public benefits. Some applicants immigrated as recently as Jan 2020. There is also fear that becoming a "public charge" will prevent them from gaining citizenship or petitioning for family members.
Not Enough Money
Many households live intergenerationally or have college-aged students who recently moved back. While applicants expressed gratitude for the aid, we know these gift cards are insufficient to meet the mounting back rent and basic expenses due to continued unemployment. Each partner organization continues to deliver much-needed programming and services to its respective constituents to achieve long-term stability after the pandemic. In the meantime, distributing these emergency funds can help relieve immediate financial pressure on families struggling to pay for essential expenses such as housing, food and bills.
POLICY IMPLICATIONS
Ensure Equal Access to Unemployment Benefits
We urge the Dept. of Unemployment Assistance to increase accessibility for non-English speakers by offering unemployment applications in Chinese, Vietnamese, Khmer, & other languages.
Stand Against Hate Crimes
We call on MA Attorney General Maura Healey to commit to prosecuting any reports of hate crimes, as Asian immigrants and Asian Americans are victims of increased xenophobic violence.
Suspend Public Charge Rule
Families need public benefits for food and income, now more than ever. But many immigrants are not applying for these benefits because they fear jeopardizing their immigration status if they become a 'public charge."
Enforce Worker Protections
Many low-wage workers are pressured by employers to return to work. We urge Governor Baker to design enforceable workplace health & safety standards. People should not have to choose between the family they love and the job they need.
Choose amount
Information
Payment







Asian Community Development Corporation is a Section 501(c) (3) charitable organization, EIN 04-2988263. All donations are deemed tax-deductible absent any limitations on deductibility applicable to a particular taxpayer. No goods or services were provided in exchange for your contribution.