Casa Mariposa Detention Visitation Program
The Casa Mariposa Detention Visitation Program provides support, friendship and encouragement to immigrants in detention in hopes of breaking the cycle of isolation.
Through weekly visits and letters, we strive to alleviate the isolation felt by immigrants in Eloy Detention Center (Eloy, AZ). Letters and visits show individuals they are not forgotten, and most importantly, that someone cares about them. Outside of detention, we support immigrants alongside Casa Mariposa, the Florence Project and other community partners. Money given to this program will boost individuals as they return to life on the outside, help reunite folks with their loved ones, and bring hope and connection to immigrants living in detention.
CMDVP's efforts are supported by generous donors like you, local and across the country, and grant funding from Presbyterian Disaster Assistance (PDA), Lutheran Immigration and Refugee Services (LIRS) and West Coast Mennonite Central Committee. We are deeply thankful for this ongoing support.
CMDVP is also a proud member of the Freedom for Immigrants network.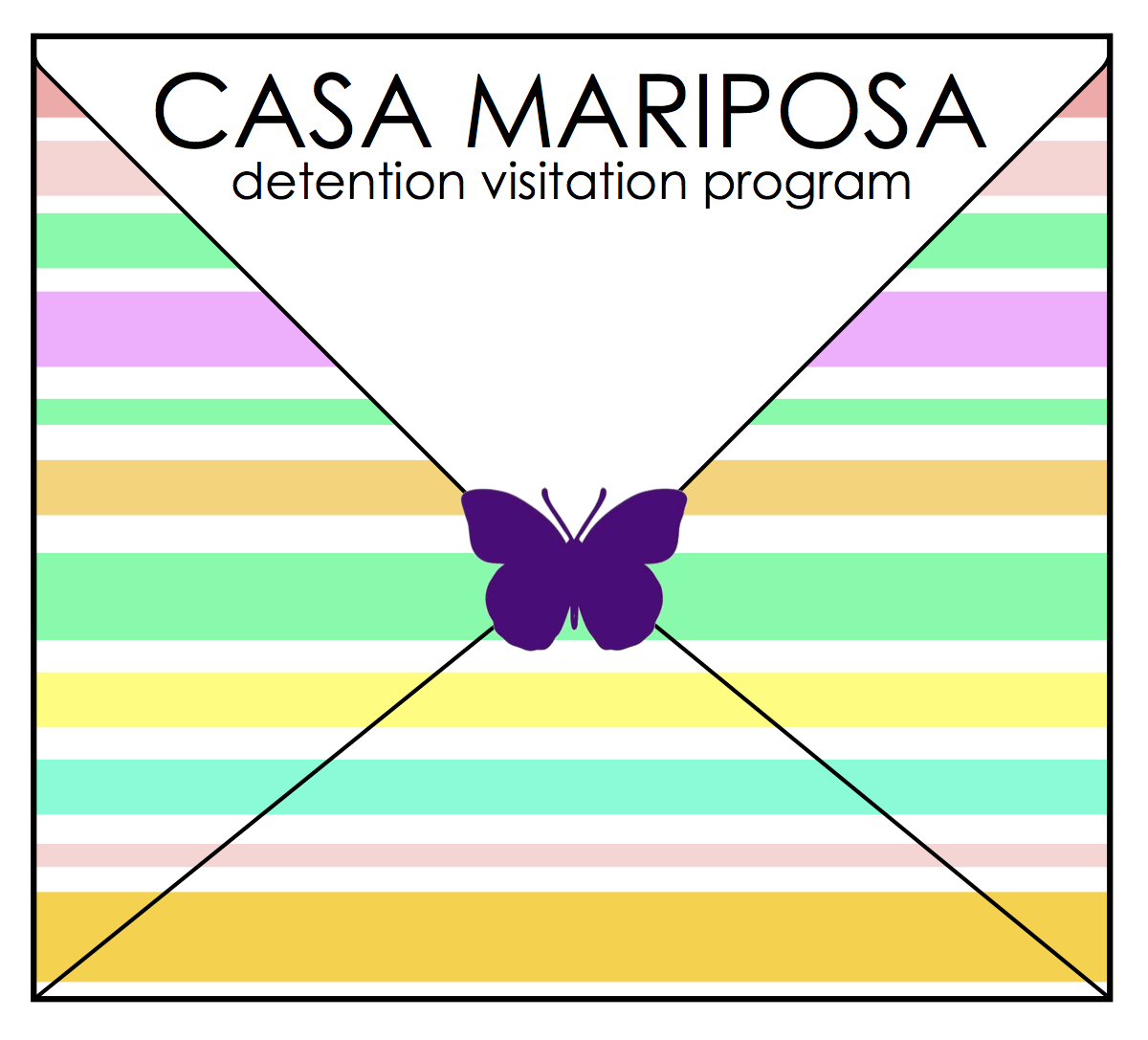 Choose amount
Information
Payment







Shalom Mennonite Fellowship is a 501(c)(3) organization, EIN 86-0932999. All donations are tax-deductible. No goods or services are provided in exchange for your contribution. Shalom Mennonite Fellowship is currently designated as the fiscal sponsor to the Casa Mariposa Detention Visitation Program.