The Caswell Scholarship Foundation
The Thomas A. Caswell and Rebeca Diaz Caswell Memorial Scholarship Foundation was established in 2001 in honor of Thomas and Rebeca Caswell.
Thomas and Rebeca graduated in 1990 from A.I.S.D. high schools and were extraordinary students, musicians, and leaders.
To honor their memories, this scholarship is awarded to Austin-area high school senior band students who will attend the University of Texas and who excel in four areas: music, leadership, academics, and citizenship.
Please help support our endeavor to fund raising talents in Tom and Becky's memories.
Wedding Engagement, 2000
Wedding, 2001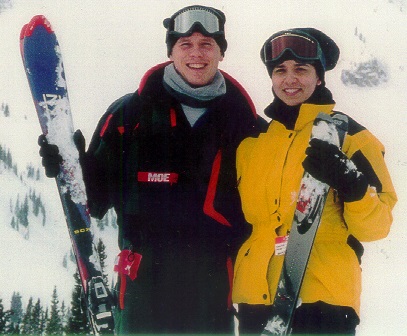 Skiing in Utah
Becky's White Coat Ceremony, 1998
Choose amount
Information
Payment






