Calgary Changemaker School
Be a Changemaker
Support us in launching our school. Every little bit helps. Whether you can help in a big way, or small, we welcome you to partner with us to make this dream a reality for our students and staff.
Additionally, our future goal is to support the mental health and wellness of a greater community of parents and teachers through workshops and special events. We want to be a hub for changemaking and innovation in education.
Where Your Funds Can Be Allocated
1) Bursary and Tuition Relief Fund: This is very important to us. We want our school to be available to all of the children who need it even if families cannot afford the tuition.
2) Outdoor Learning Spaces: The land surrounding our school is currently a 'blank canvas' of opportunity. However, it needs work. We need to fence, landscape and build a variety of creative outdoor spaces that provide some shelter from sun, snow and rain. We would love to have community gardens at some point as well.
3) Indoor Learning Spaces: The indoor classrooms are almost ready to go! We will still need a little more classroom furniture and some new books. We also require support for equipment for music, theatre, art/maker space, outdoor education, gym and play.
Grow the Founders Tree
Rooted in empathy, academics, innovation, outdoors, leadership, and creativity; Calgary Changemaker School welcomes your support in growing our Founders Tree. Our talented team is creating a tree for all to see that will display your invaluable support for the school. Every donation will be represented on the tree.
Grow our tree... grow our school!
Which Part of the Tree Are You or Your Organization?
Choose the donation amount that you are comfortable with. Your donation will be celebrated with your name and/or logo ($7500+ are logo capable) on the part of the tree you purchased.
Leaves:
Small @ $100
Medium @ $500
Large @ $1,000
Branches:
20 small @ $2,500
10 large @ $5,000
Nests:
2 small @ $7,500
3 large @ $10,000
Limbs:
3 small @ $15,000
2 medium @ $20,000
3 large @ $25,000
Trunk:
Being the mightiest part of the tree, donations over $25,000 will be prominently represented on the trunk as the key foundation to the school.
About Us
The Calgary Changemakers in Education Society is a not-for-profit organization with a mission to support the mental, physical and social-emotional health of students (and teachers) in K-8 schools and to encourage Changemaking in Education. We believe that respect and empathy should be at the core of education and we promote creativity and innovation in schools through meaningful and engaging project-based learning and spending time outdoors and in nature.
We are a high-energy school for the creative personalities, sensitive dreamers and busy innovators.
Our Changemaker team has spent countless hours over the past year volunteering, planning, building and preparing for students to join us at our new independent school for students in K-8 called the Calgary Changemaker School located just off the Trans Canada Highway in Springbank, west of Calgary.
Before COVID19 hit, we were SO close to launching our "go-ahead" of this one-of-a-kind school where children would spend 50%-80% of each school day outdoors learning the Alberta curriculum through meaningful and hands-on project work and creative exploration. Through plenty of time outdoors and a passionate school community that shares an approach to education rooted in empathy, wellness and hands-on exploration, we are proud to offer an educational experience that is like no other. Our educational program is designed to inspire changemaking and innovation and to support the mental, physical and social/emotional health of students as they become strong, creative and empathetic leaders.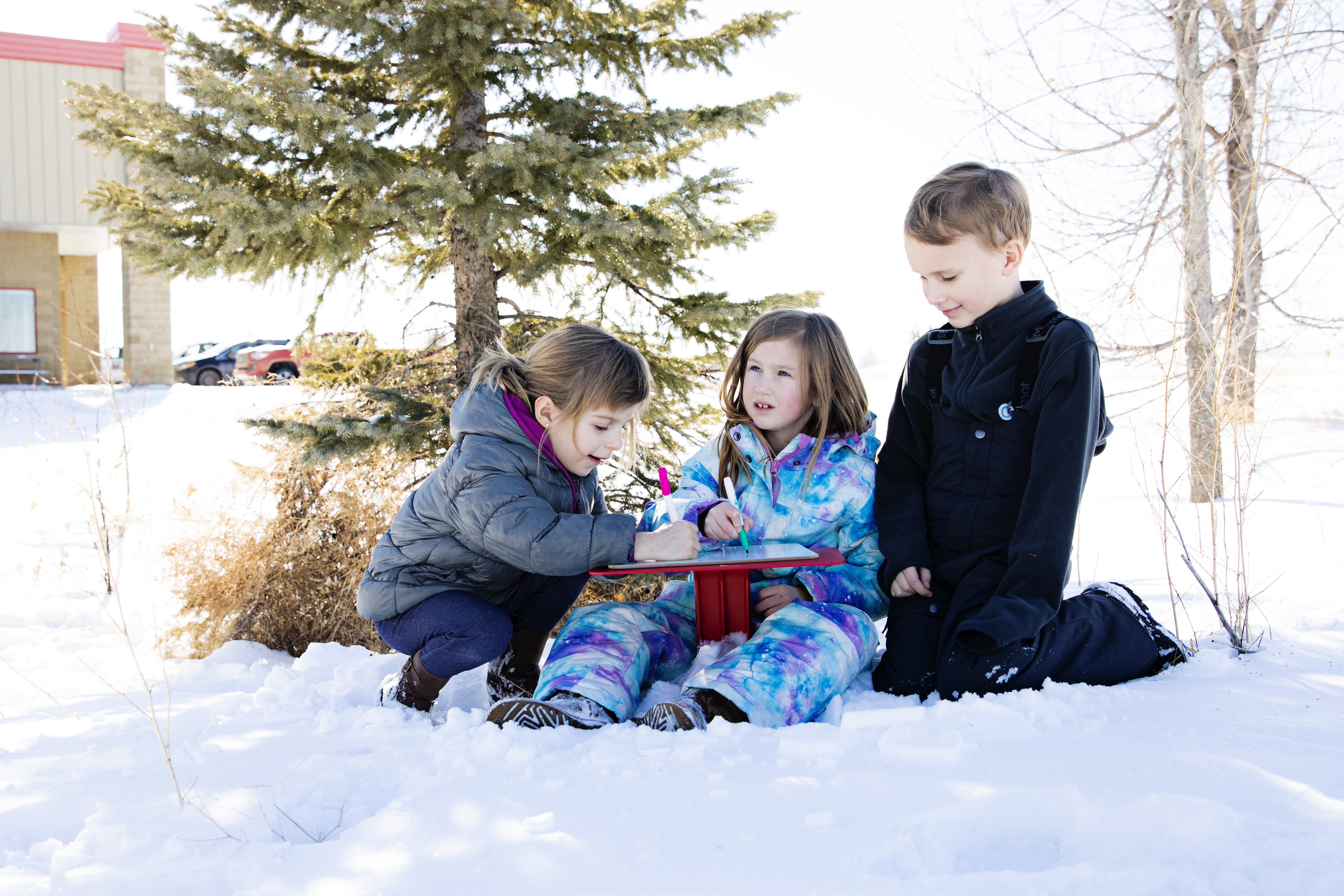 The students we have signed up are are incredible young people who are very bright, highly empathetic and extremely creative. We know what we offer is unique and that our students deserve an educational experience that will not only allow each of them to reach and exceed their potential as Changemakers and future leaders, but to nurture and support their social/emotional learning and mental health as well. Many students struggle in a traditional school setting. High levels of anxiety and depression are among the top issues students are experiencing even in the Kindergarten to elementary school age level. We want to help make their futures brighter. So we invite you to partner with us to help us reach our goal as we know that our programming would support these children in a way that is not currently offered in any other K-8 school environment.
We are grateful that you, your friends, your family or your organization would consider helping us.

Sincerely,
The Calgary Changemakers in Education Society Team
&
Kristina Kraychy
Head of School
Calgary Changemaker School
Contact: [email protected]
Choose amount
Information
Payment






