A hospital for marine animals
Because every life matters
Because think differently about Nature is the only way to stop the destruction
Because the most sincere intentions can end in failure with no specific medical knowledge

***
Center of medicine, education, clinical research and fundamentally dedicated to to the marine fauna and its environment, in Mimizan-plage (Landes, France).
L'Hôpital Faune Marine (HFM) ["The Marine fauna hospital"], an original project in France and Europe alike, is carried by the charity Sibylline Océans[1]. Founded by french and spanish veterinarians during the 2003 oil spill of the Prestige, Sibylline Océans has for a goal to act in favor of marine biodiversity and its habitat through, in particular, sharing and exchanging, and multiple means such as :
- Education : sharing with the greatest number, professionals and the general public alike, knowledge in the matter of marine biodiversity.
- Research : establishing or participating to scientific work on an international scale (biology, veterinarian medicine, behavioral ethology...)
- Medicine : Two decades (veterinarians already worked as a network before the Prestige oil spill) of taking charge of marine fauna in distress around the world.
- Preservation : being a strong actor in the preservation of the oceanic environment and its populations.
- Innovation : giving access and introduce new scientific and technical tools.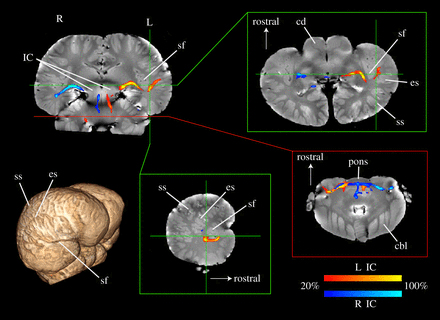 Why a HFM in Mimizan-plage ?
Despite a well extended netting in the distribution of facilities and hospitals for wildlife in France, we observe a lack of such structures in Aquitaine. Three facilities for birds and small mammals are present but inland, an incompatible localisation with the notion of urgency. On top of that, these facilities do not provide any medical or surgical platform.
As a region with a strong density of cetacean stranding, it becomes urgent to accurately answer for this shortcoming, as France has no such care facilities for marine mammals.
Since a few years, the Atlantic front is confronted with an increase of distressed marine animals. In parallel, the care of this fauna isn't guaranteed due to a lack of adequate infrastructures and as such of an adapted time of response, decreasing the chances of survival of the animal.
We noticed in these regions the blatant emptiness of facilities able to receive :
Birds and pinnipeds : 1h15 of road from the proposed site for the project
3h30 for reptiles
7 hours for elasmobranchs (sharks and rays -> mediterranean)
10 hours for dolphins (-> Spain, mediterranean coast)
Nothing for whales
In the face of a pressing demand by the public as well as by several structures such as environmental organisations and veterinarians offices and clinics (and way more...) the Hôpital Faune Marine project inscribes itself in a common will to act in favor of those animals.
Aside from this demand, some of these facilities specializes themselves in a certain species category[2] and do not allow for the accommodation of the entirety of the region's wildlife.
At equal distance of both coastal frontiers of the aquitaine coast, the HFM will answer to the logistic and sanitary demands required by such a facility.
The proximity of the city will tackle down isolation and allow the public to find and join us easily without the need for a motorized vehicle in case of discovery of a distressed animal.
The objectives are multiple :
- a unique, revolutionary structure in terms of accommodation and care for wildlife in France inspired by american facilities (surgical block, radiography and echography room, veterinarian analysis lab (biochemistry, parasitology, microbiology...), veterinarian telemedicine, innovative rehabilitation and releasing methods (following a model tailored for each species...) ).
- A collaborative network at an international scale, already in place, in the field of veterinarian medicine, and more globally to animal-related care for the marine fauna.
- Formations targeted at caretakers and capabilities in wildlife care but also at veterinary students, veterinarians, firefighters, fishermen and public and/or private agencies in direct contact with wildlife.
- Already existing partnerships with scientists, laboratories and universities for animal biology and ethology related research.
- The influence, year-round, of a seaside resort which only lives to its full potential two months per year.
Situation of the project
The presented terrain is located on the commune of Mimizan-plage in the department of Landes.
The existing building and land fit comfortably with the project and allow for multiple perspectives of development and mobile evolutions, while respecting the littoral laws [NDLR specific french laws regulating construction along the coast].
It belongs to the city council, which seeks to dispose of it, and has been the subject of a DUP 'Déclaration d'Utilité Publique) [NDLR : "Declaration of Public Utility"]. Its vocation will as such be maintained. This land possess many advantages regarding its location (proximity to the beach), its topography and calmness, which are, among other things, favorable to the construction of a place respectful of biodiversity.
The first step would be to acquire the land with the buildings, at the price determined by the estates. The amount of the funding pot equals one third of the total acquisition cost, corresponding to the necessary amount for a bank loan.
If the amount could seem expensive, it must be relativized in relation to its coastal placement.
Your help is as such precious and vital so things can change and so France can catch up 50 years of delay.

Support the Hôspital Faune Marine Mimizan-plage project and become an actor in the preservation of our common patrimony : wildlife !
Without you, we cannot exist !
We made a dream...
"One day, the seaside settlements will be at least as well equipped as playmobils... "
[1] Sibylline océans, presentation
[2] La Rochelle aquarium : marine turtles, aquitain facilities except for the Biarritz museum : birds and small mammals, Biarritz : pinnipeds (impossibility to take care of an excessive number of animals at the same time)
Choose amount
Information
Payment






