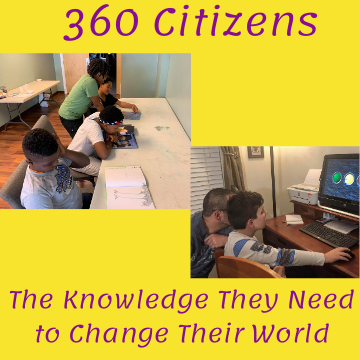 Last year, we served 30 families through education consultations, homeschool evaluations, tutoring, and reading intervention.

Of the 13 students served in our reading program, 77% went up a grade level or are now reading at grade level.

In 2020, our goal is to help at least 50 students get to grade level reading.
OUR MISSION: 360 Citizens uses literacy as a foundation to ensure 757 youth have the knowledge they need to be engaged, empathetic, and economically secure community members.

Support students in the 757 as they learn to read and comprehend at grade level and care for themselves and their community.

Interested in monthly giving? A monthly gift of $6 or more is all you need to be a #6for360 member.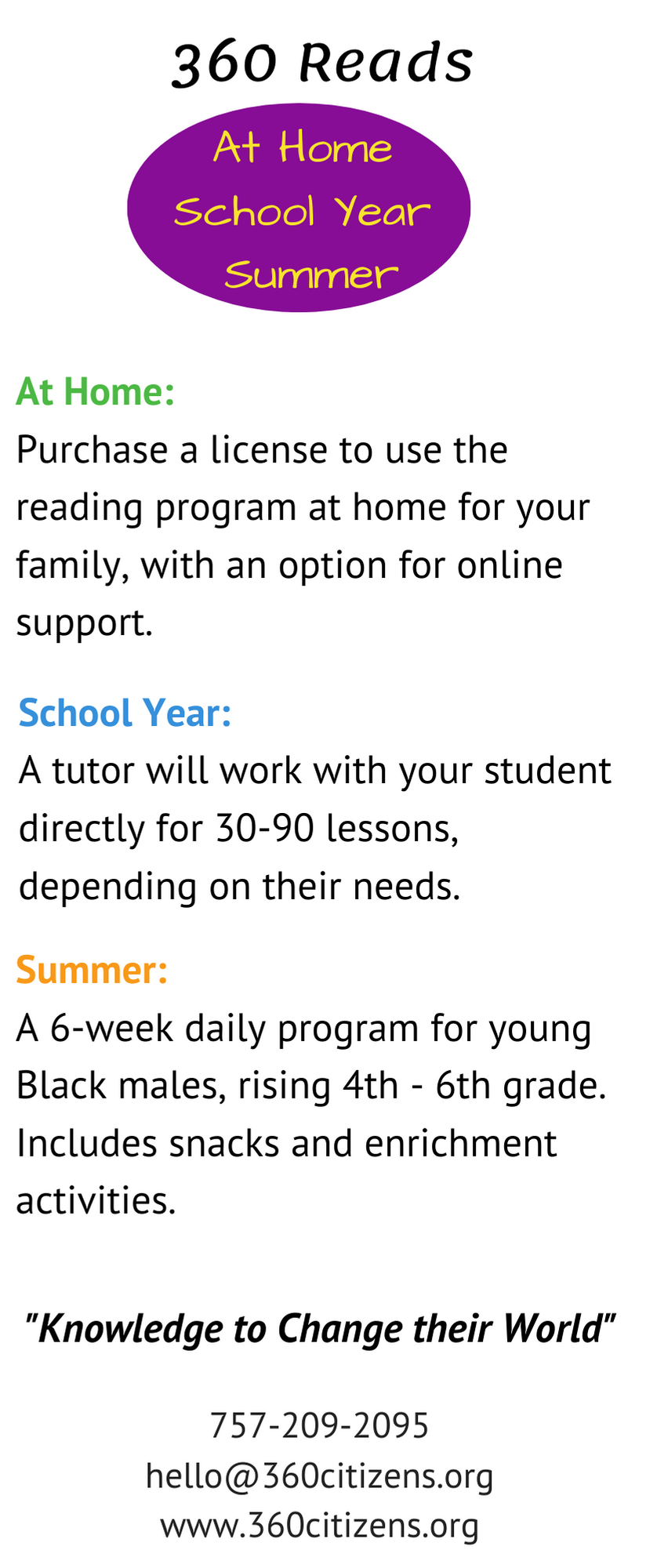 Choose amount
Information
Payment







360 Citizens (formerly Families 4 His Glory, Inc) is a Section 501(c) (3) charitable organization, EIN 47-2942835. Donations will be used as unrestricted funds unless otherwise directed by the donor. All donations are deemed tax-deductible absent any limitations on deductibility applicable to a particular taxpayer. No goods or services were provided in exchange for your contribution. Please contact us at [email protected] with any questions, comments, or concerns.