Our dream is that every person facing housing instability is able to experience the dignity, freedom, and peace of mind made possible with a safe, comfortable and secure place to call home, especially our American heroes.
Veterans face unique housing challenges. This is particularly true of disabled and older vets. 24% of households headed by veterans 55 and older live with housing burdens, paying too much for rent, or living in inadequate or unsafe conditions.
Habitat seeks to change that by bringing the community together to build safe, affordable housing for a Veteran to call their own.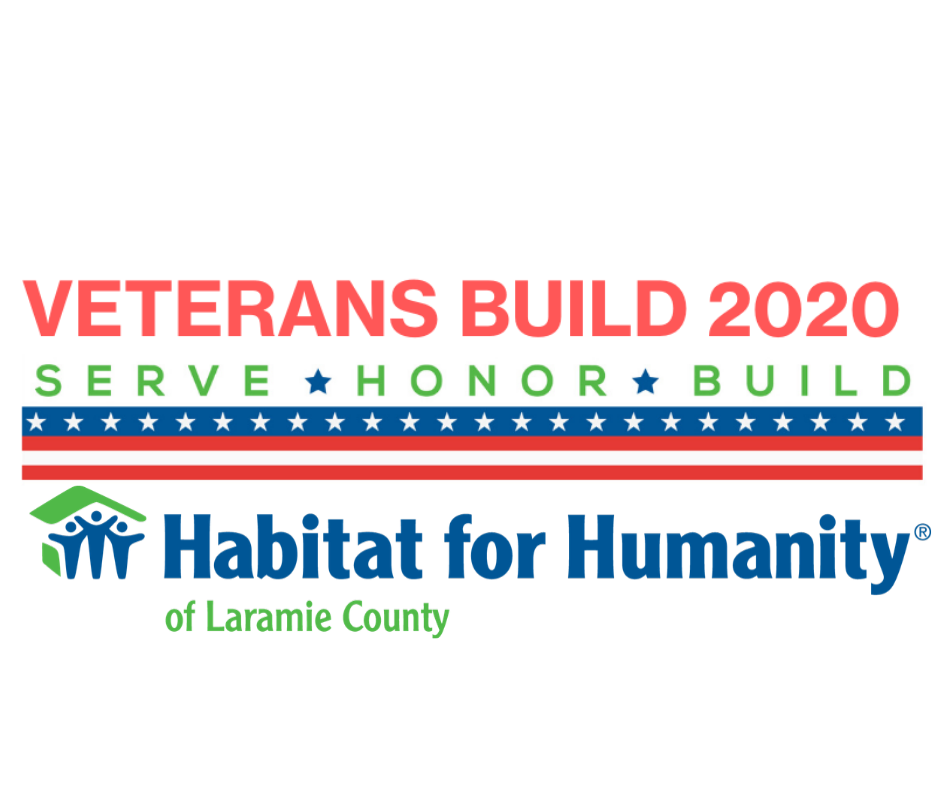 Habitat will be building a new home for a worthy veteran who has struggled to find a homeownership opportunity through other means. The home will be built in one of Cheyenne's historic neighborhoods, replacing a blighted property with a quality home that will revitalize the area.
A severely blighted home on Cheyenne's Southside will be replaced with a
brand new beautiful home for a Veteran to own.

The purchase of the property was made possible by the generosity of all eight Cheyenne Credit Unions who are eager to create a homeownership opportunity for a local hero through Habitat's Veterans Build initiative.
This project has been particularly impacted by the COVID-19 Global Pandemic. Fundraisers scheduled for April 2020 were slated to raise the funds for the project but were all canceled. Habitat had hoped to reschedule these fundraisers for summer 2020, but with cases on the rise and the uncertainly we are all experiencing, holding a large event is not an option.
All donations will directly impact a project that will result in someone who has faithfully served our nation achieving the dream of homeownership.
Choose amount
Information
Payment







Habitat for Humanity of Laramie County is a Section 501(c) (3) charitable organization, EIN 83-0296406. All donations are deemed tax-deductible absent any limitations on deductibility applicable to a particular taxpayer. No goods or services were provided in exchange for your contribution.